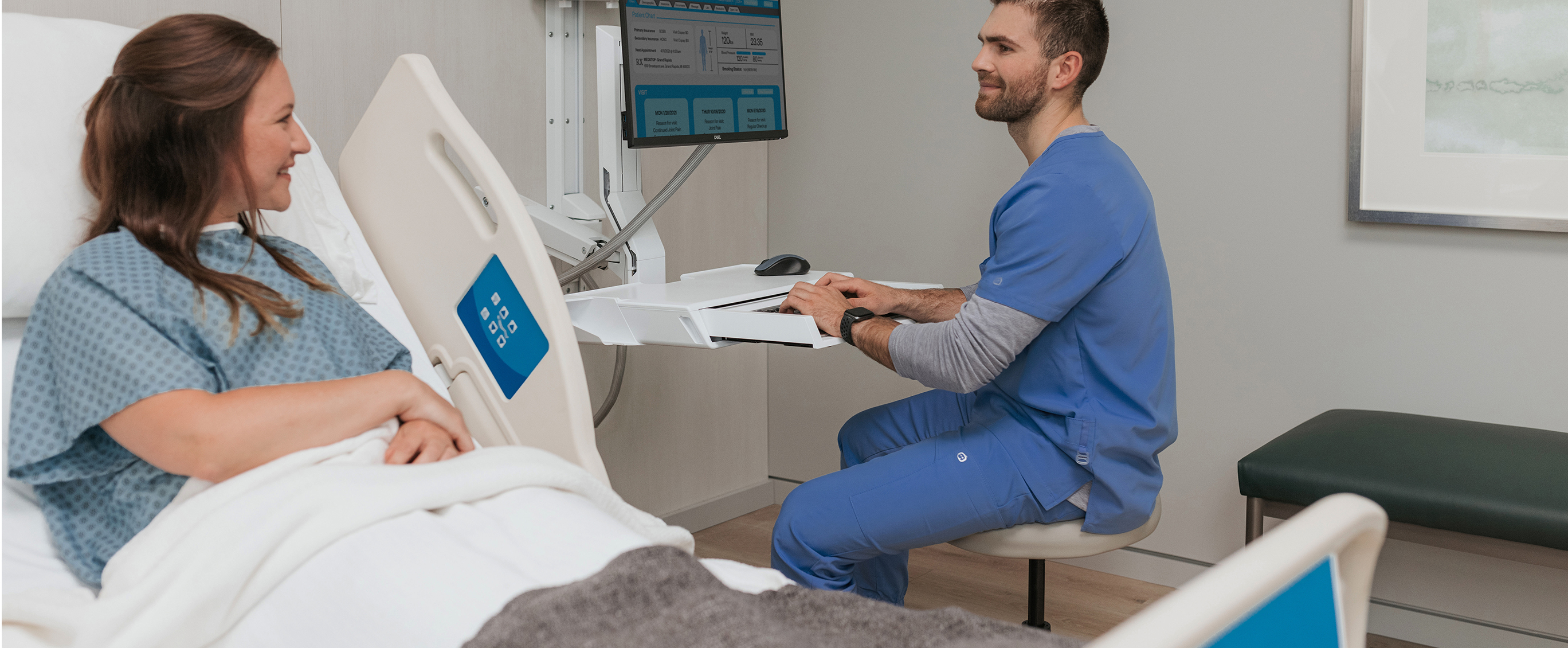 • 5 min read
Patientricity and the Triangle of Healthcare
A fresh perspective on healthcare uses technology to bring patients and caregivers together
Recently, much of the focus in healthcare has been on the importance of virtual care to the patient experience as well as efficiency and the business case for the future. But as patients are returning for outpatient and acute services in person, the focus is shifting to the quality of the point-of-care interaction, and "patientricity" is arguably becoming the most consequential practice in healthcare.

Patientricity is a synthesis of the interaction of the caregiver with the patient and the informatics necessary to deliver precise care. This "triangle of care" is a fresh perspective on patient-centered care that uses technology to bring patients and caregivers together, promoting increased interaction, satisfaction, safety, and efficiency.

At stake are two extremely critical areas that strike right at the bottom line: mistakes or omissions of patient data and patient satisfaction with caregiver interaction.

Minimizing Data Entry Errors
Medical error is the third leading cause of death in the US. When physicians do not have access to medical records—or worse, operate on faulty information—patient lives are at stake. Medical test results and reports can contain dozens of data points, and doctors make real-time clinical decisions based on these numbers. Doctors and emergency staff need accurate results to be able to correctly diagnose and treat patients.

Data entry errors lead to mis-coded services and billing, enormous administrative corrective work, and medical errors that risk patient harm. When employees are fatigued or distracted, they can easily input the wrong numbers or information. The cost of these errors is also significant to the profitability of a health system.

Human data entry errors are common and unavoidable, but there are ways to help reduce them significantly.

Point of Care Data Capture
The capacity of electronic health records to improve care quality and reduce errors is dependent upon the electronic collection of clinical data in a structured, coded format, so that it can be used for decision support and quantitative analysis. Capturing data at the point of care can increase accuracy, eliminate data re-entry, and facilitate real-time use of decision support. However, point of care data collection also means that caregivers need access to the necessary tools and technology in patient rooms, consultation areas, and exam spaces to capture the full complexity of a patient encounter.


Position & Posture

A caregiver's ability to easily and accurately enter patient data, medical orders, medication information, and other informatics relies on the correct positioning of the monitor and keyboard—and the flexibility to face the patient while entering data. Additionally, many common tasks for the hospital worker can create awkward postures, which can increase forces on the spine and in joints and can contribute to muscle and tendon fatigue and/or joint soreness. The right workflow technology tools, like ergonomic seating, adjustable-position keyboards and monitors, and mobile equipment eliminate awkward postures that lead to physical discomfort or pain, exhaustion, and data entry errors.

Work Environment

A healthy environment that helps people feel comfortable and engaged with their work leads to fewer employee mistakes and therefore, has a direct impact on data accuracy. Companies need to provide their data entry professionals with healthy spaces that support  focus and well-being to help people perform their best.   
What Every Leader Needs to Know about Reactivating Their Office Space
Learn more by downloading the Work From Anywhere white paper.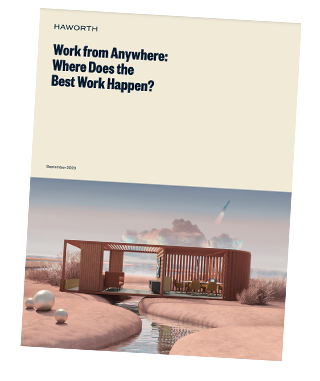 Improving Patient Satisfaction
Patient satisfaction is one of the most important measurements in the healthcare field. A high score on the Hospital Consumer Assessment of Healthcare Providers and Systems (HCAHPS) survey not only indicates people are happy with their care, trust their provider, and will return, but also relates directly to penalties and bonuses delivered by HCAHPS from the Centers for Medicare & Medicaid Services (CMS) and other value-based programs.

Make Eye Contact
Making eye contact in any conversation shows the other person you are genuinely interested in what they are saying. It conveys empathy, trust, and emotional connection. When physicians make eye contact during the patient interview, patients report improved satisfaction. Of course, this is true of effective communication skills more broadly. When providers demonstrate social and interpersonal competence, patients are more satisfied.

To help ensure patient satisfaction, caregivers should make eye contact for 50% of the time they're speaking and 70% of the time they're listening. Additionally, the caregiver's eyes should be at approximately the same level as the patient's eyes. For example, if the patient is sitting, try not to conduct the entire patient interview while standing.

Commit to Sit
Nurses make up the majority of interactions with patients and are in an ideal position to improve the patient experience from the front lines. Implementing commit-to-sit service excellence positively impacts the patient perceptions of communication, encouraging nurses to sit with their patients during each shift. Satisfaction results were measured on the a Press Ganey survey by the overall nurse communication composite, as well as the composite components of treating patients with courtesy and respect, listening carefully, and explaining understandably. In short, patients perceive caregivers as spending more time at the bedside when sitting versus standing.

Patient-centered guiding principles have been foundational to healthcare from the beginning. However, patientricity extends the principles of patient-centered care to address the balance of technology and the critical players—patient and caregiver in new ways that will be crucial in the future of healthcare. 
Design Healthcare Workspaces to Support Caregivers
Find out how individual and team spaces can enhance the well-being of caregivers.