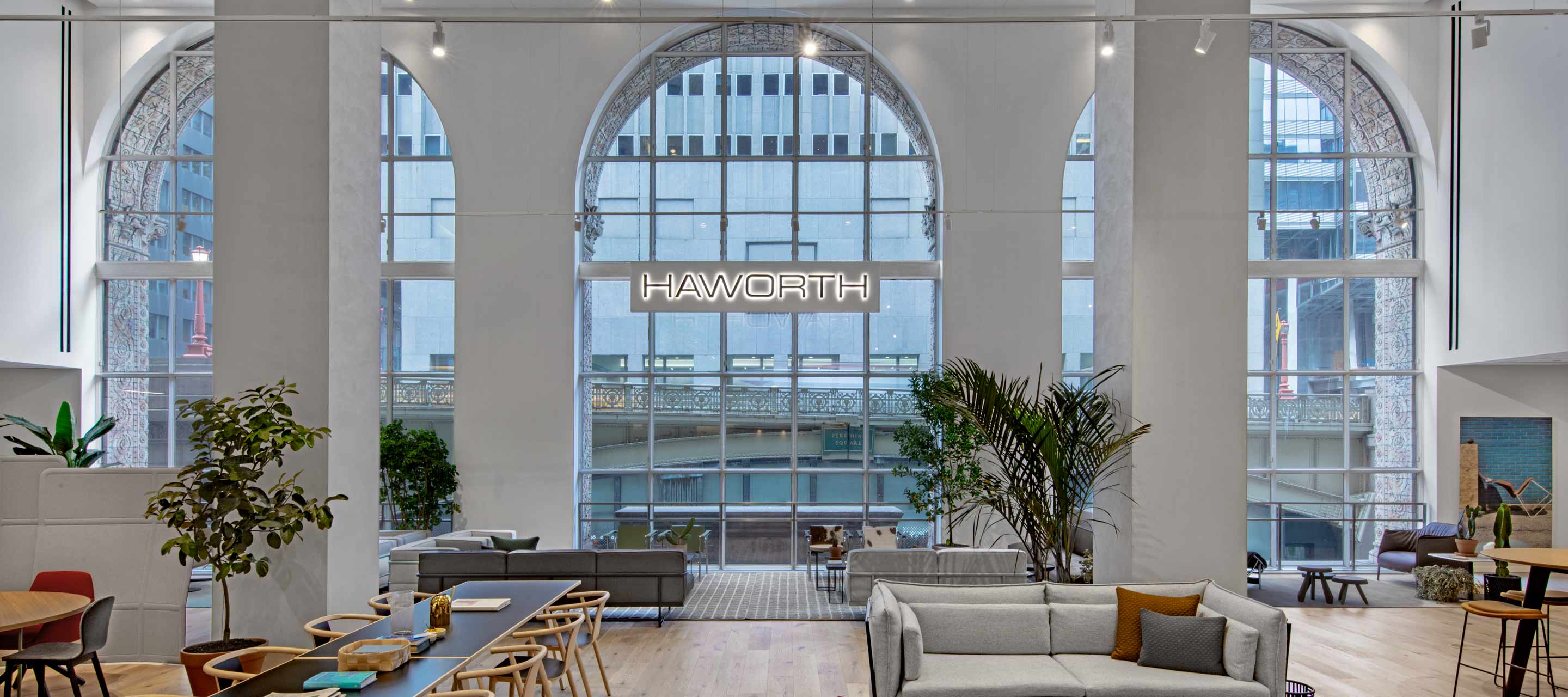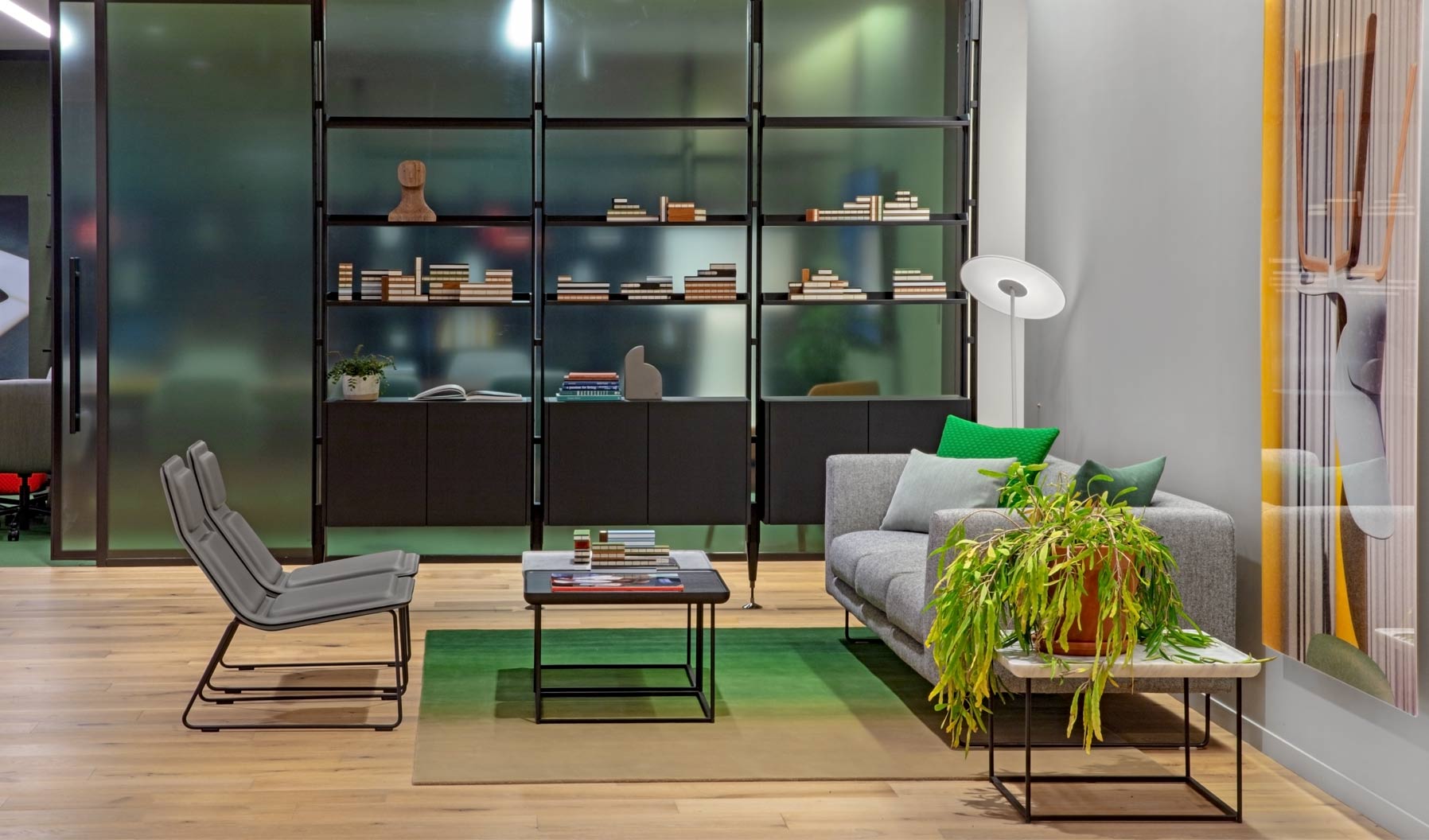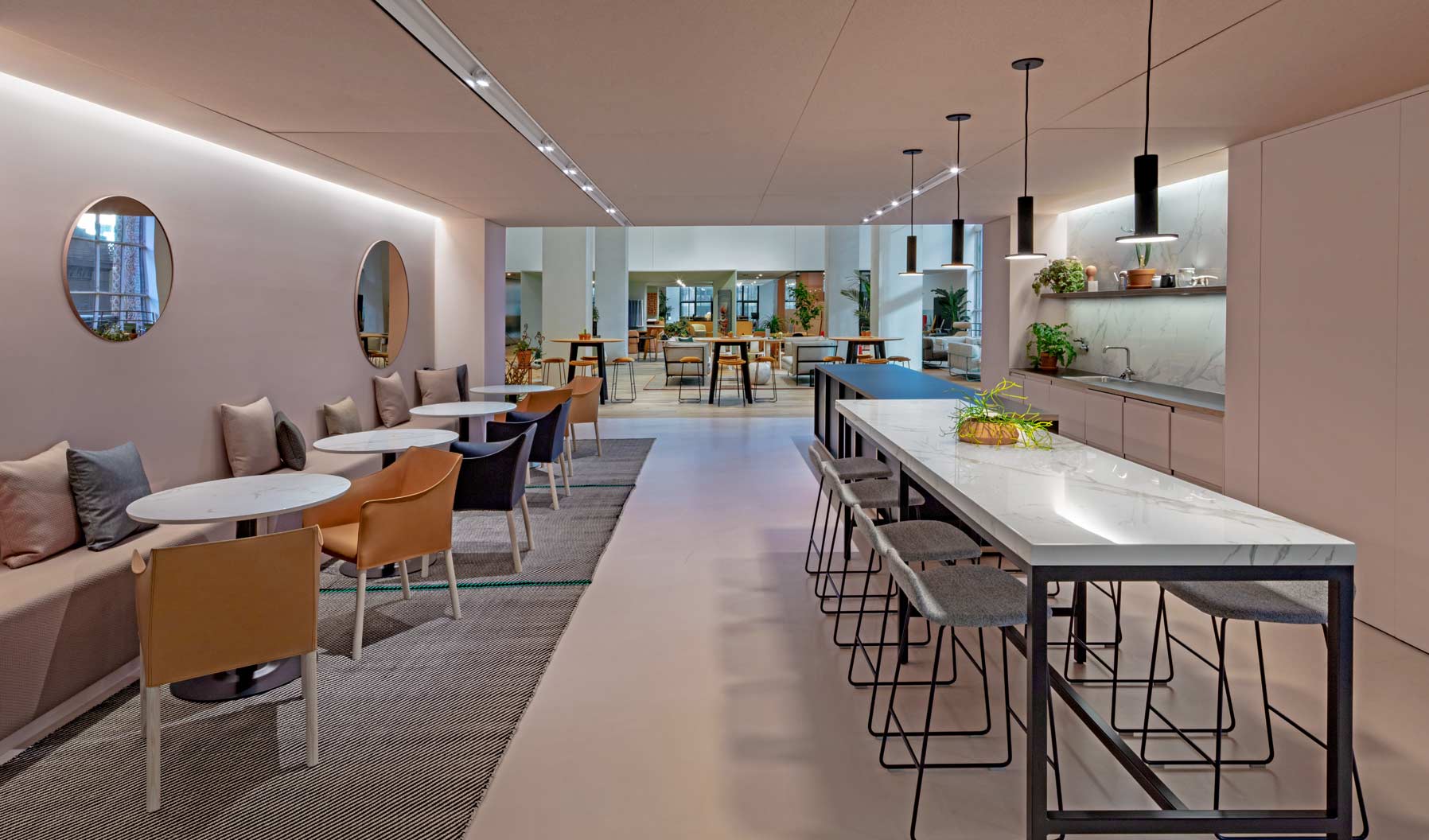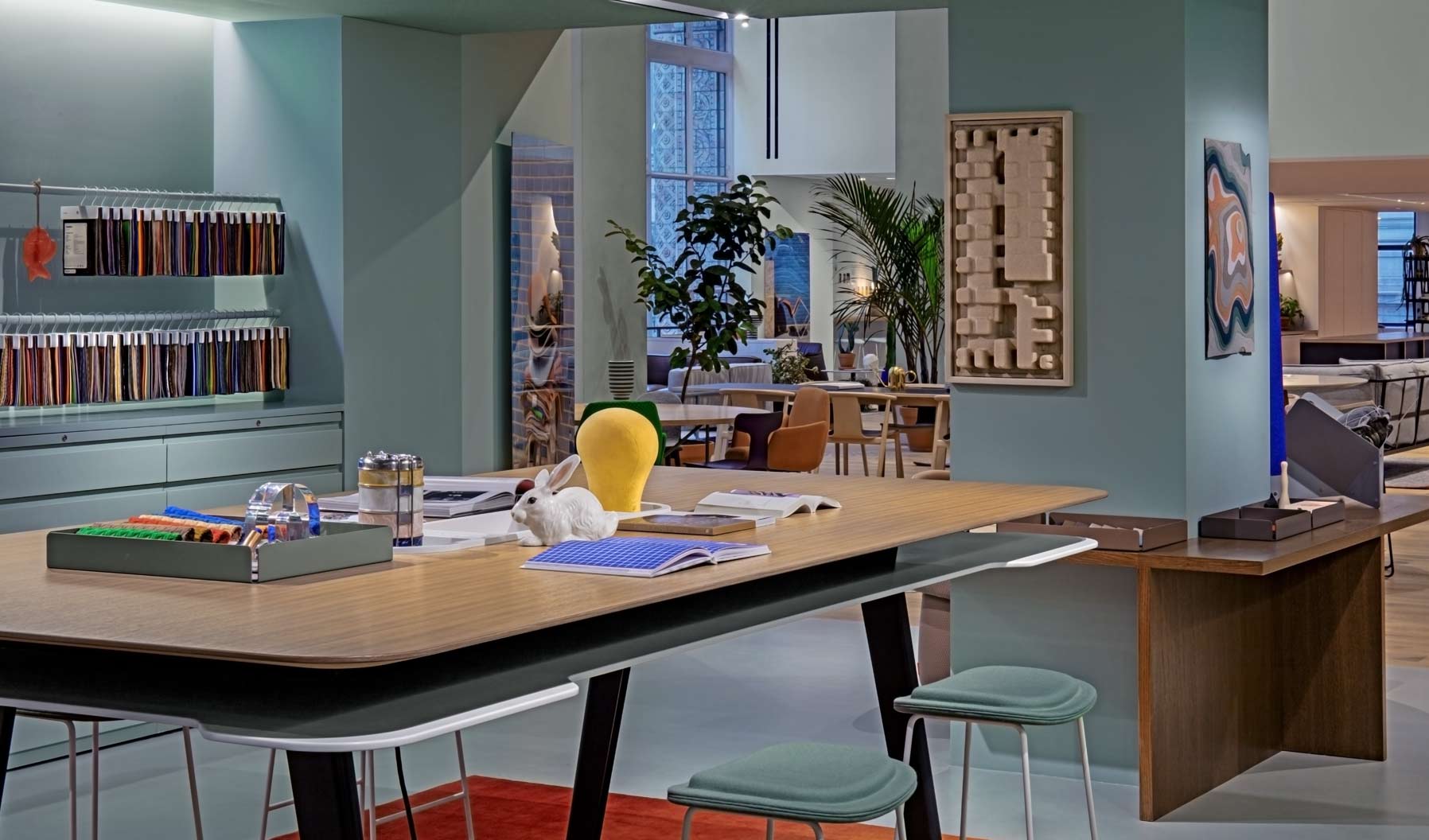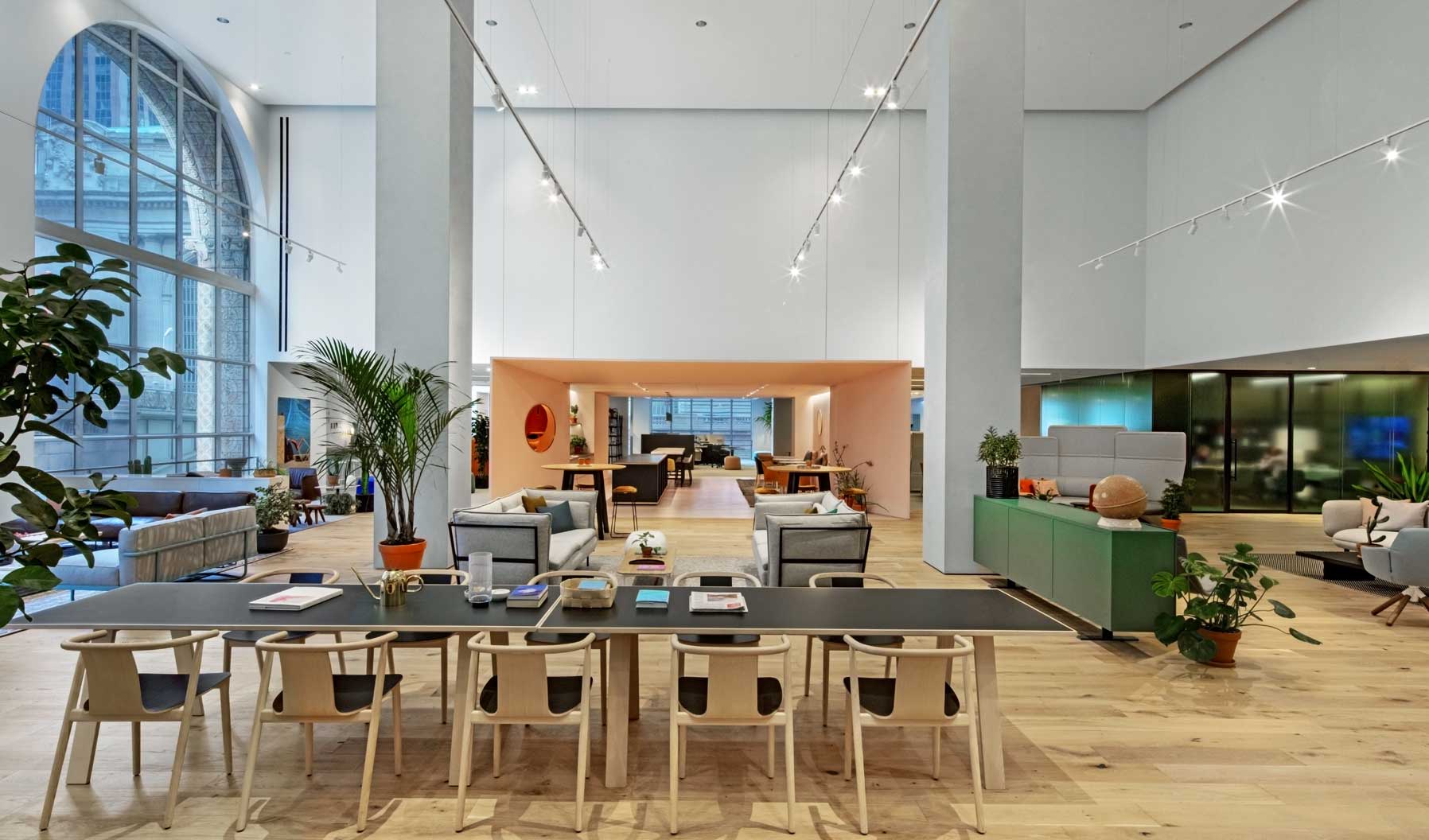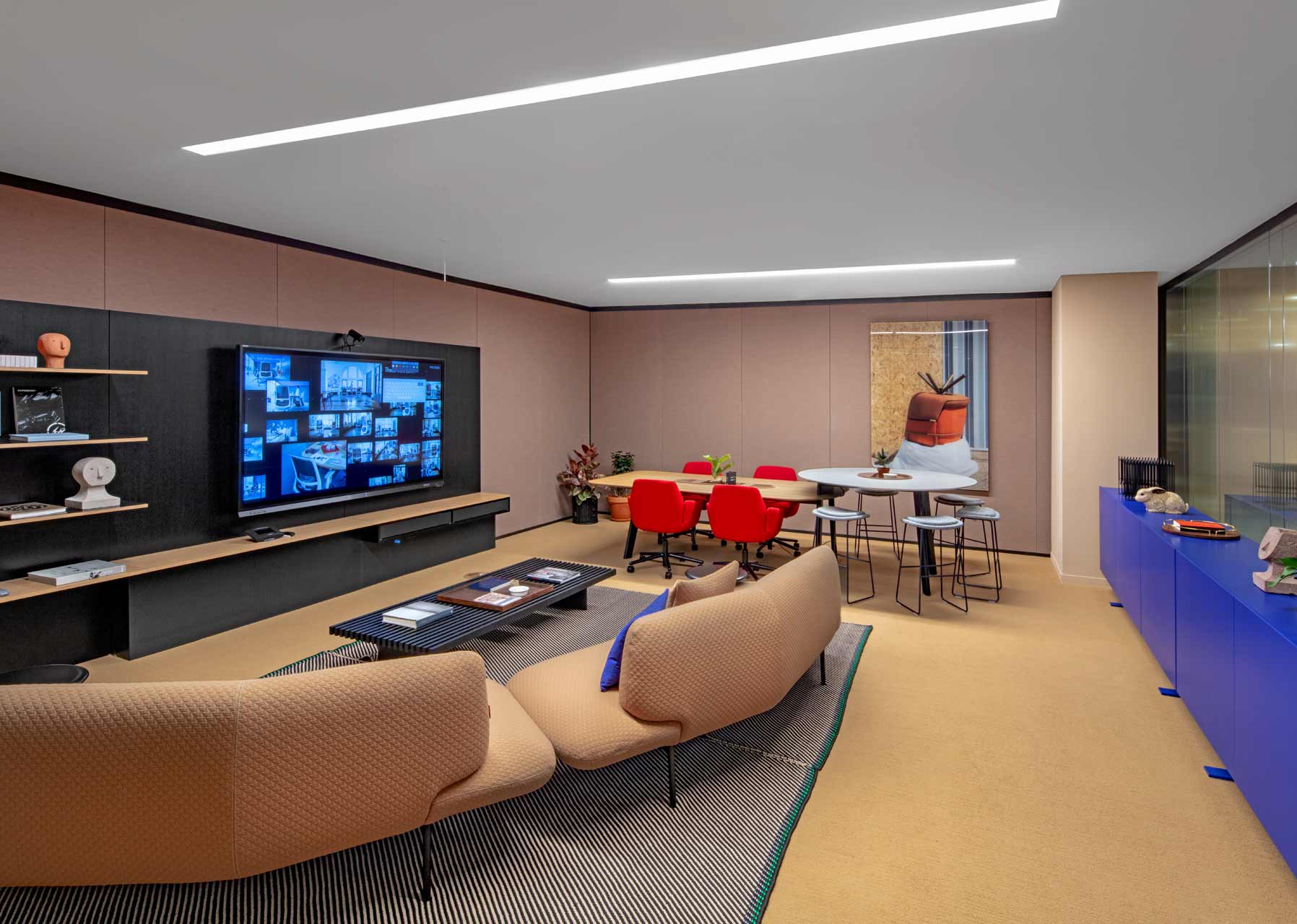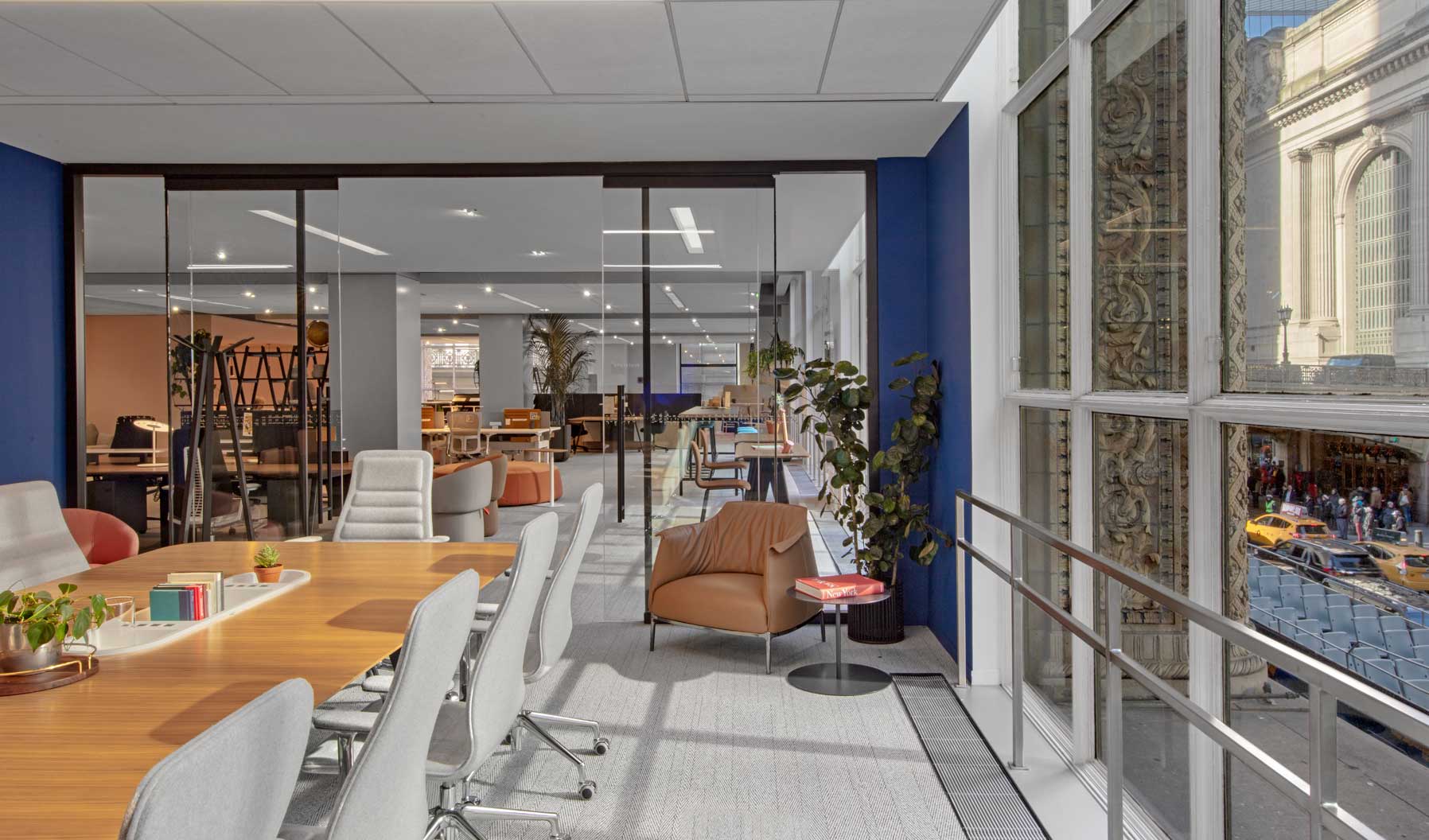 A warm, welcoming, and memorable space where first impressions are made, the lobby sets the tone for brand and culture while offering visitors comfortable seating as they wait.
A multipurpose social hub with access to refreshments, the café encourage interaction and relaxation and connects the adjacent Community Social Space to individual workspaces.
The Design Resource Center is a an active working space in which you can dive into Haworth's wide range of materials and fabrics. A mix of seated and standing height areas foster creative thought and collaboration. The Center openings at both ends to allow the energy of the city and Community Space to be a constant experience of the space.
A large, open, flexible space for a variety of activities and group sizes. Flexible furniture accommodates different types of collaboration, including activities that inform and connect.
A tactical space that supports both large and small group work, accommodates a variety of activities through multiple furniture applications, integrated Bluescape technology, and work tools.
Designated areas for collaborative and brainstorming activities, this conference and meeting spaces supports structured interactions.
Location Details
125 Park Avenue Enter on 42nd Street New York, NY 10017
Visit Showroom
Find us using Google maps.
Get in Touch
Contact a local representative.