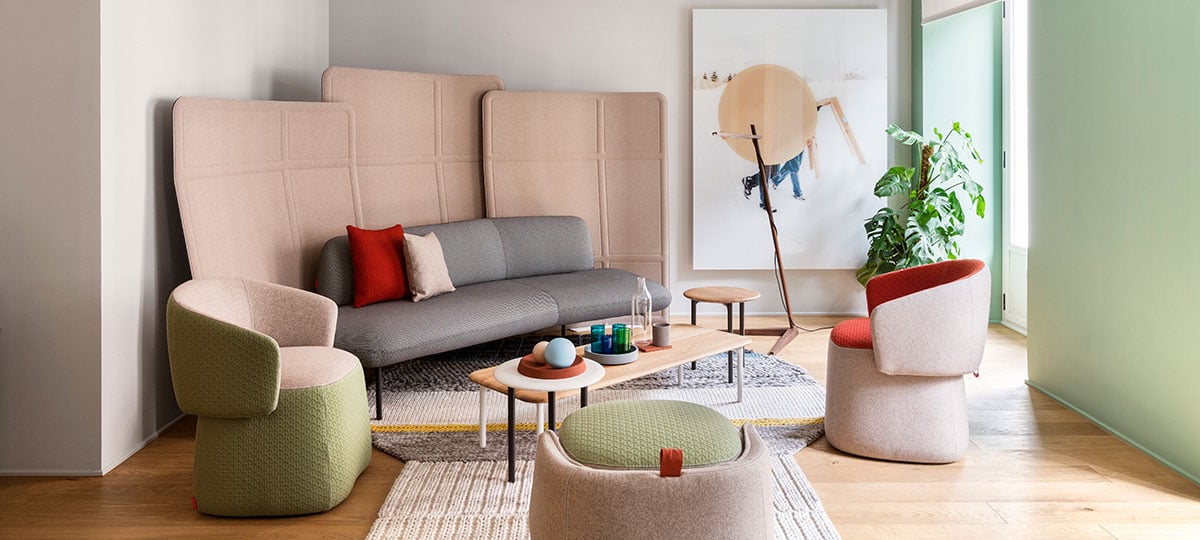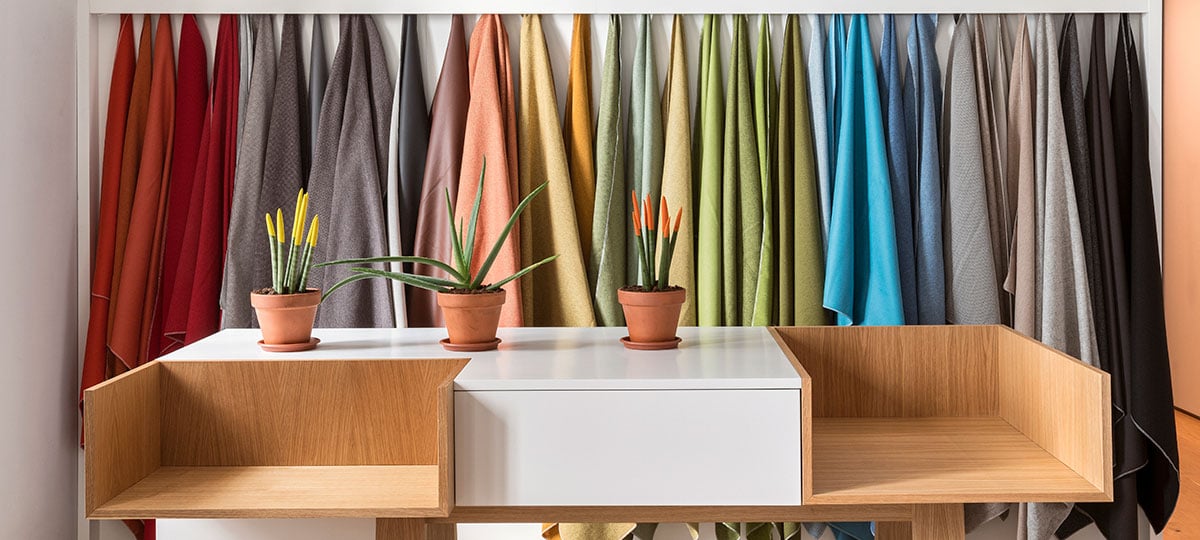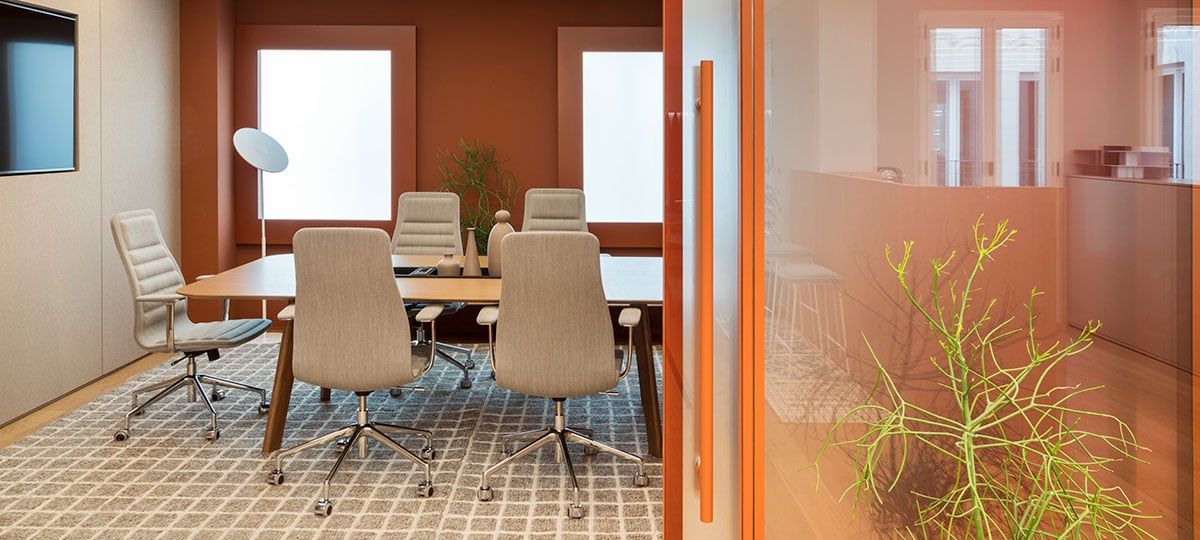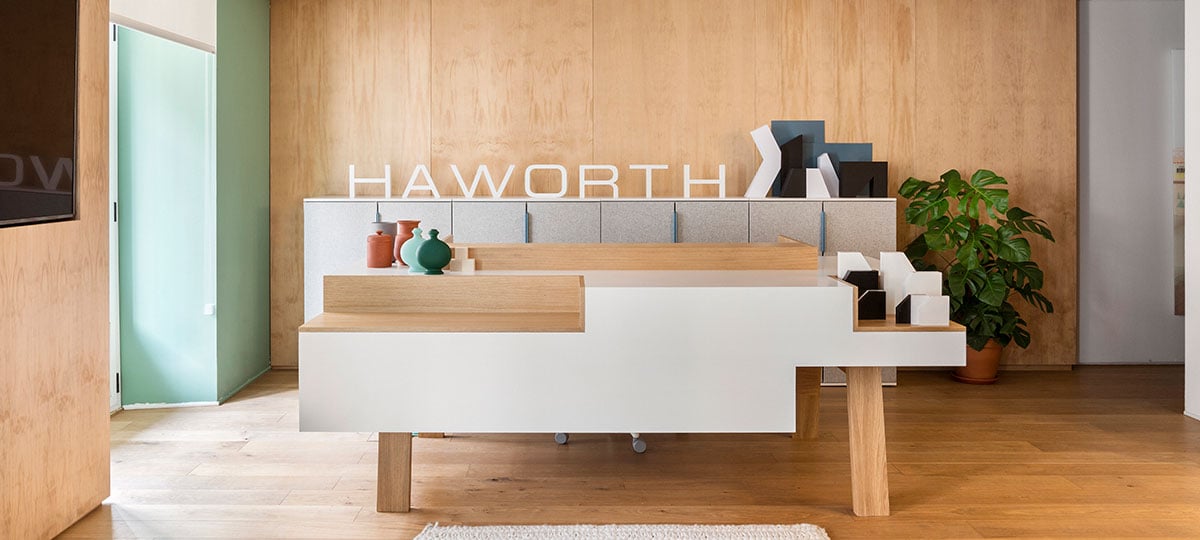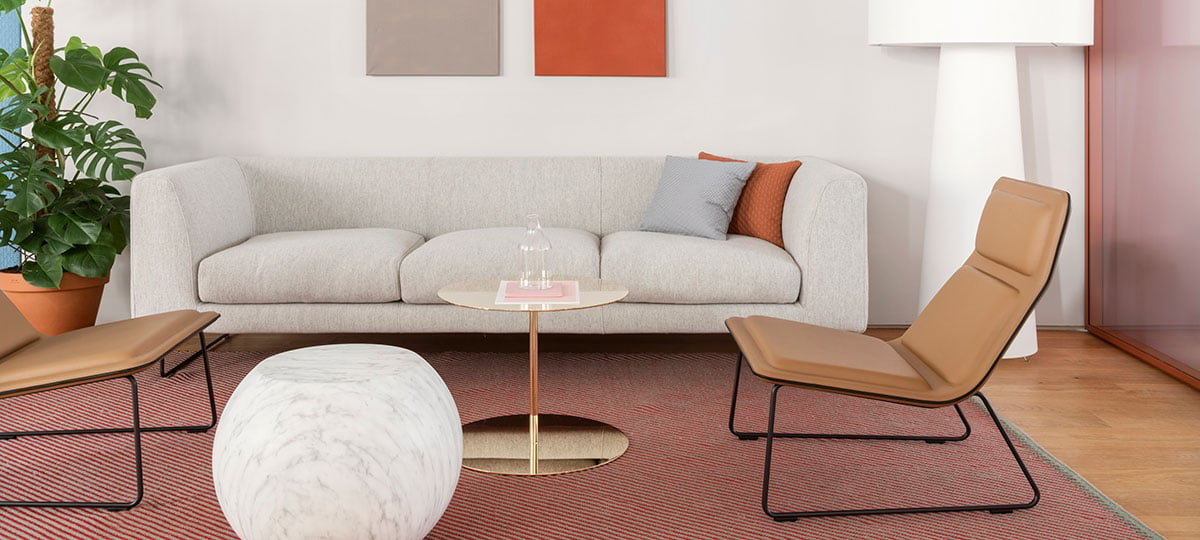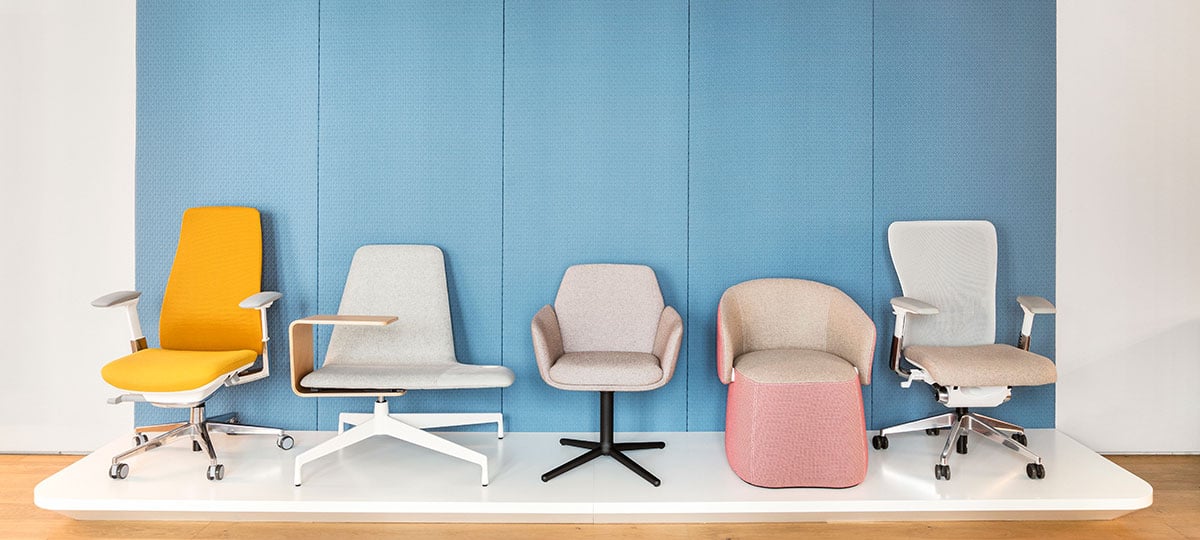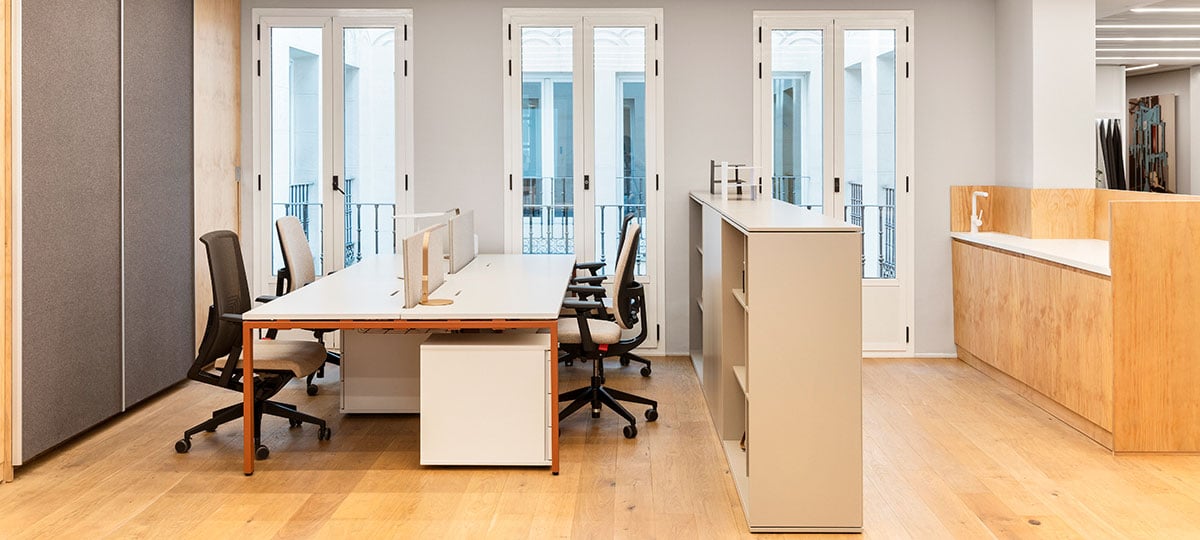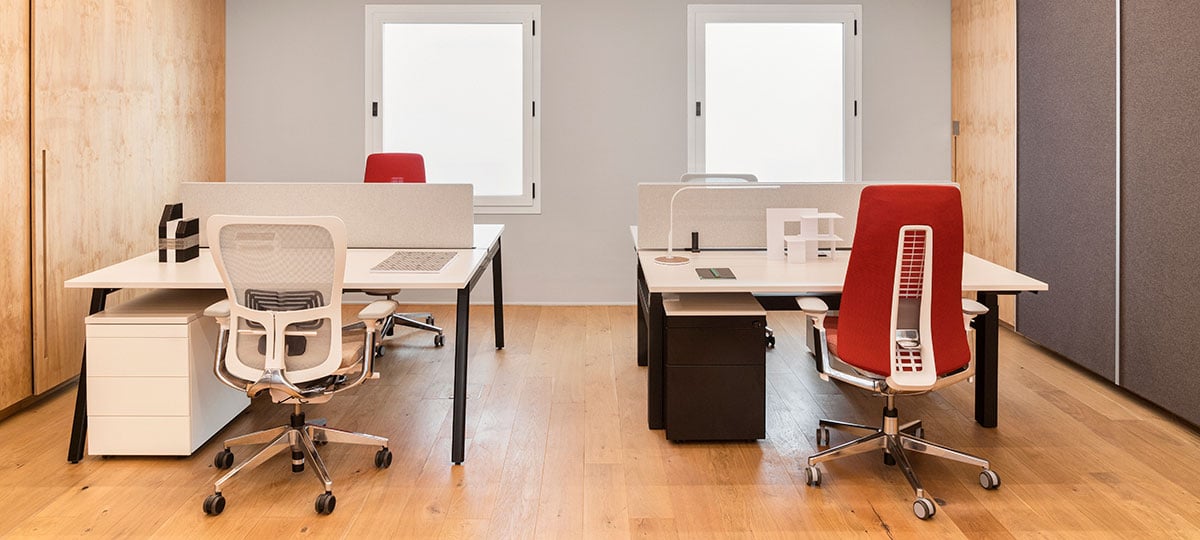 The Madrid showroom sits in the center of the town, close to the Golden Triangle of Art. It was designed in collaboration with Studio Urquiola, showing Haworth's latest workplace solutions next to pieces from the iconic Cappellini brand.
The reception area features an inviting array of Openest - Plume screens, Feather sofas, Chick poufs and Sprig tables - and GAN rugs.
The finishes area offers inspiration in a wide range of colours and fabrics. Visitors to the showroom can get a genuine feel for the materials used on Haworth products.
Lotus chairs, Immerse table and Workware screen sharing combine comfort and technology to create the ideal meeting room.
The counter, together with the Be_Hold cabinets at the back, provides a great first impression to the visitors.
This corner, showcasing Elan sofa, Low Pad chairs, Bong and Gong Tables and Big Shadow lamp, all of them by Capellini, provides an inviting space for informal conversations.
The seating gallery demonstrates new seating colours and finishes available for some of the many Haworth solutions for seating, such us Fern, Harbor Work Lounge, Poppy, Chick or Zody.
Storage cupboards are used to delineate the space between workstations and a small kitchen area.
The Madrid showroom also shows workstations. In the image, Intuity and Lyft benches, together with Fern and Zody chairs, LIM lamps and Metal Pedestals.
Location Details
Calle de Prim, 19, 28004 Madrid, Spain
Visit Showroom
Find us using Google maps
Get in Touch
Contact a local representative
Virtual Tour
Experience the space in 3D