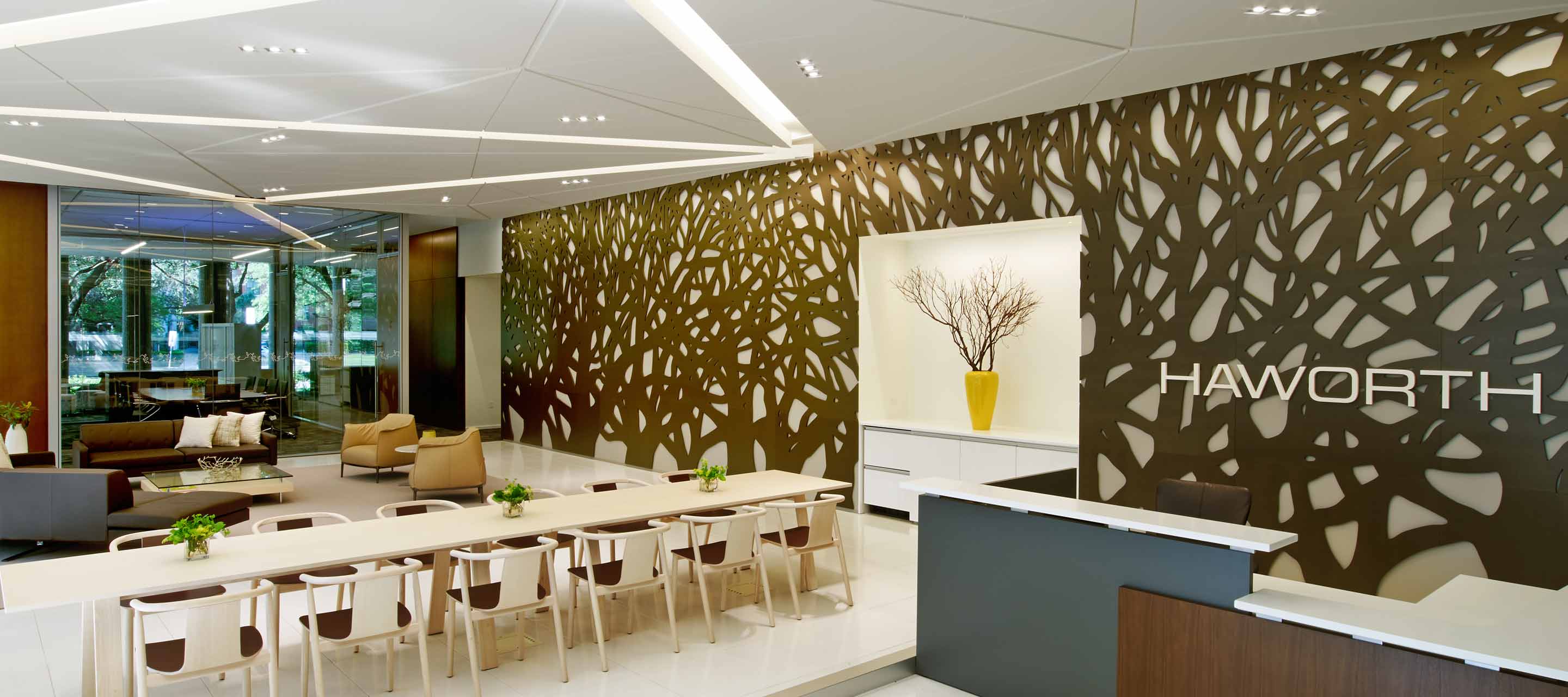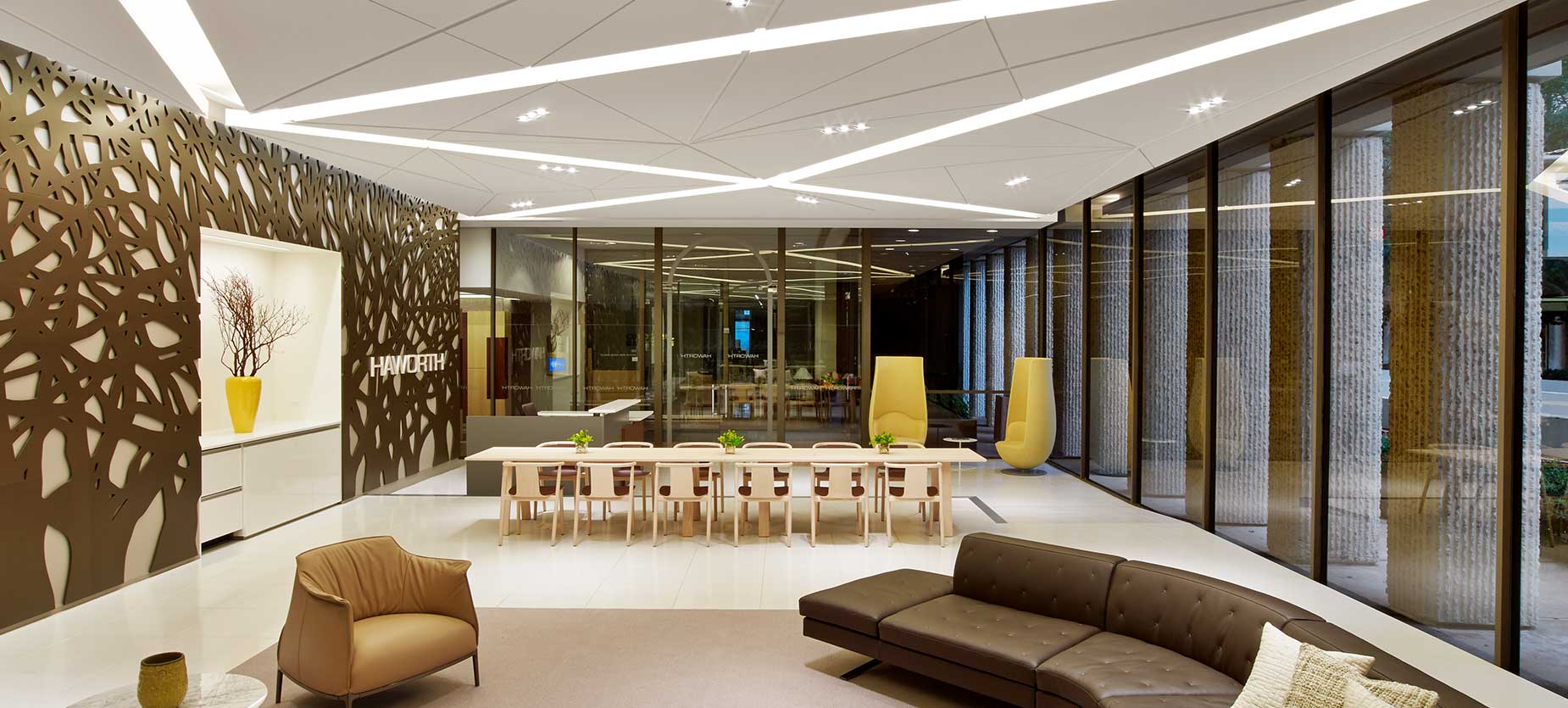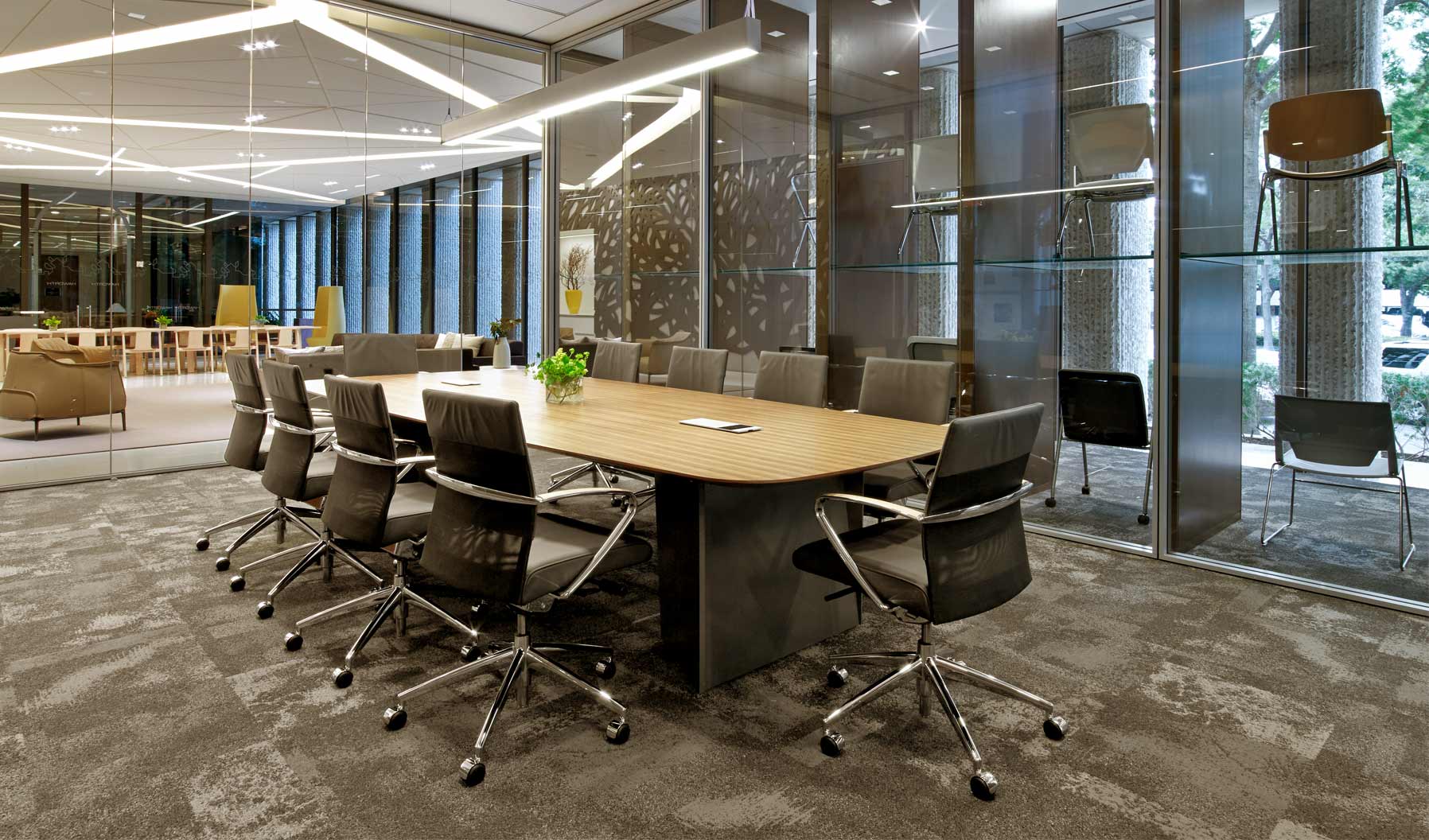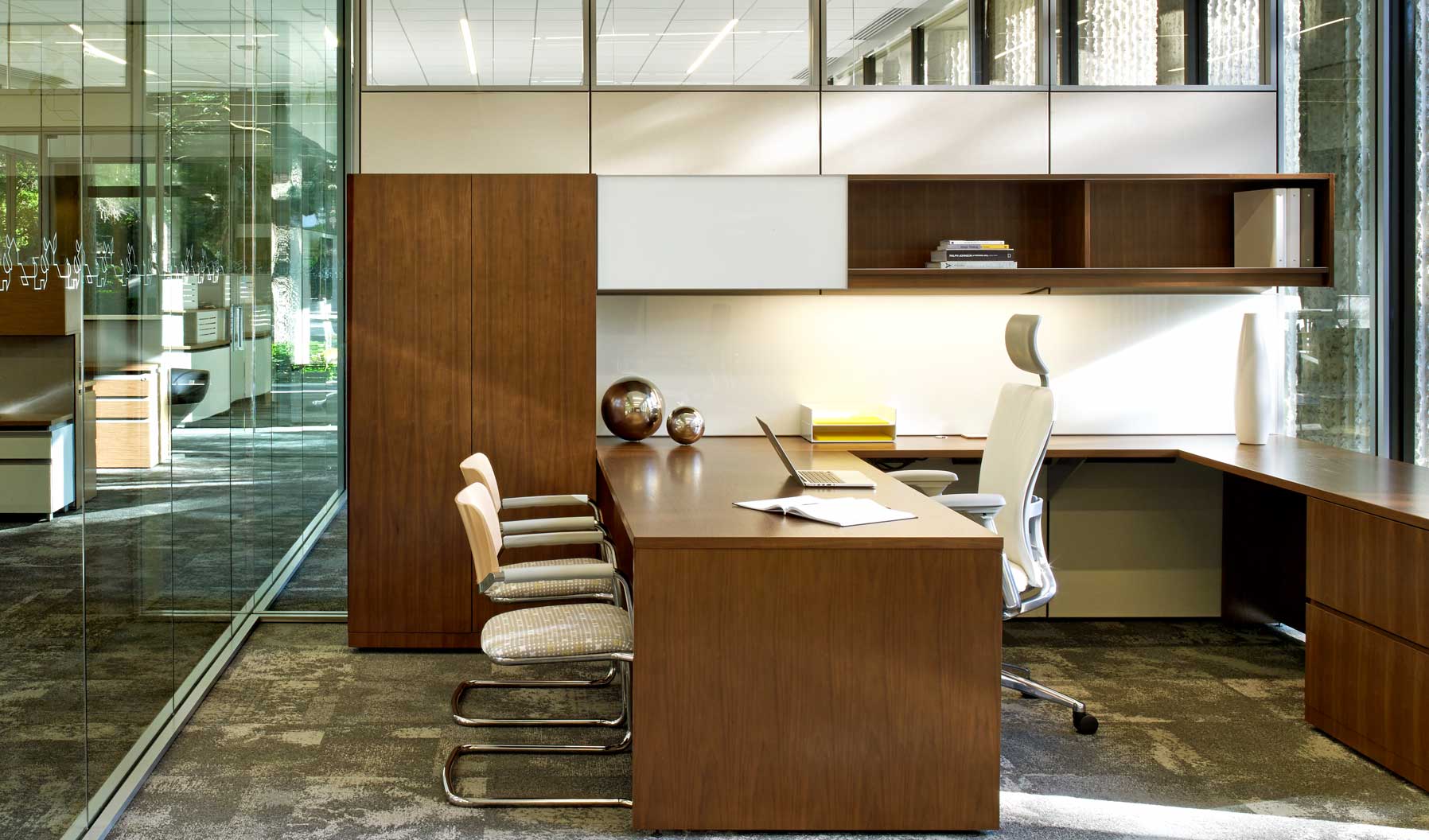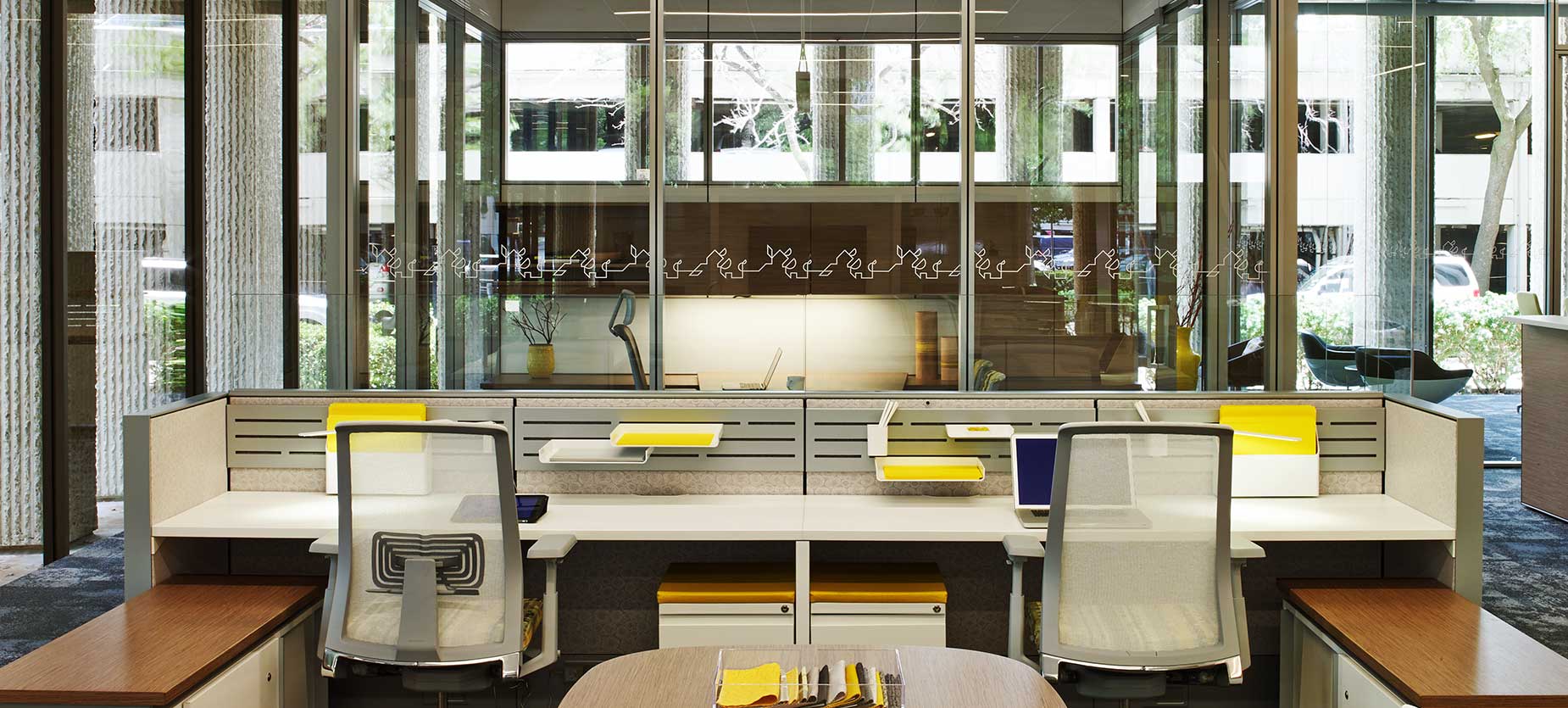 This Social Space demonstrates how various furniture settings can be combined to serve multiple functions efficiently on a floor plate. Not only does it serve as traditional reception seating due to It's proximity to the main entry, the adjacent communal table create an activated meeting zone. The dimensional feature wall echoing the live oak trees at the exterior of the space add to the ambience.
This meeting space supports collaboration as well as a warm and inviting culture within the workplace. The adjacency to lounge seating and a floor to ceiling seating display add another layer beyond the great natural light this space offers.
This traditional private office supports both focused, heads-down work as well as transactional interaction with guests. Additionally, it provides both open and enclosed storage, as well as surfaces to annotate and pin up. The use of glass connects this c-suite positioned private office to the greater office environment.
These workstation applications demonstrate how a traditional workspace can be designed to leverage views and collaboration. Low storage and panel heights allow connectivity to the greater office and views outside, while the orientation helps provide opportunities for collaboration in an application positioned for a team focused on complimentary tasks.
Location Details
Two Greenway Plaza Suite 100 Houston, TX 77046
Visit Showroom
Find us using Google maps.
Get in Touch
Contact a local representative.