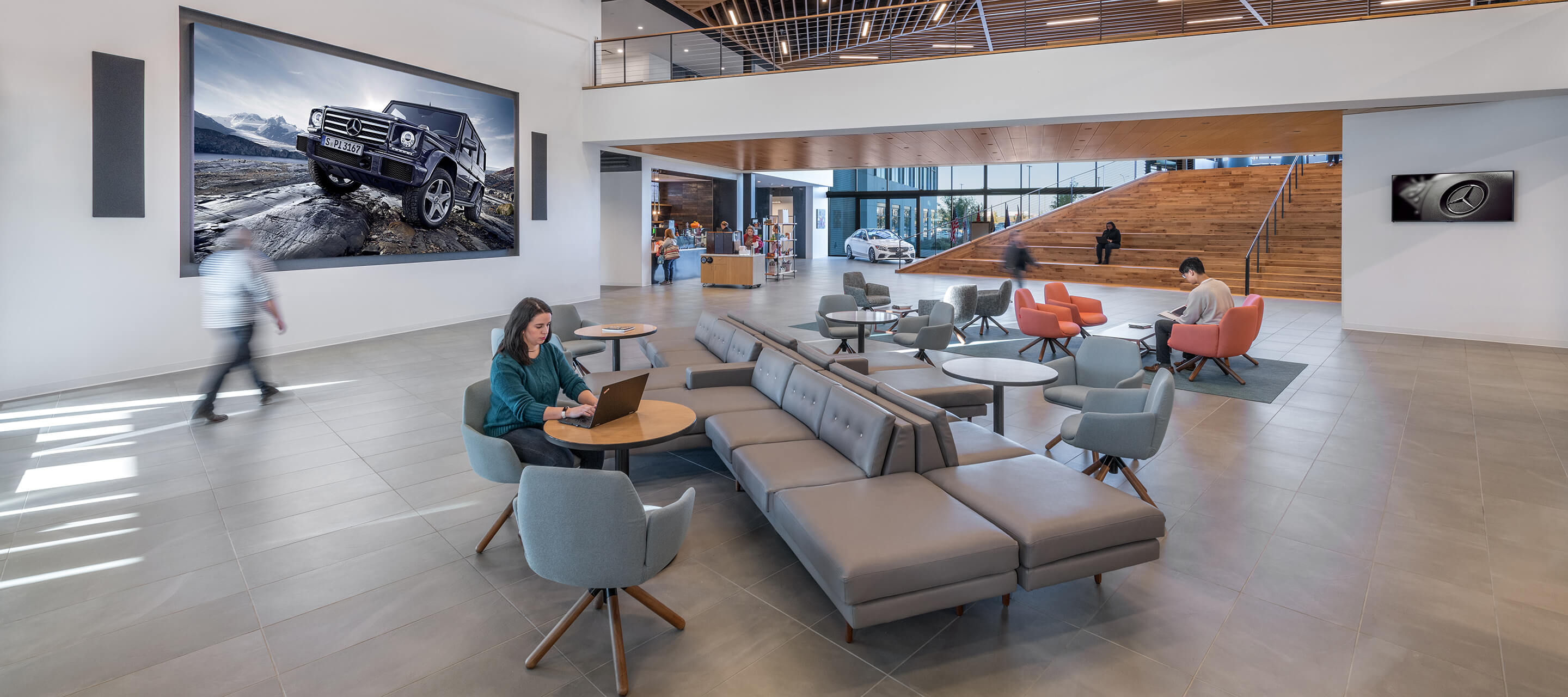 Customer Space

Mercedes-Benz Financial Services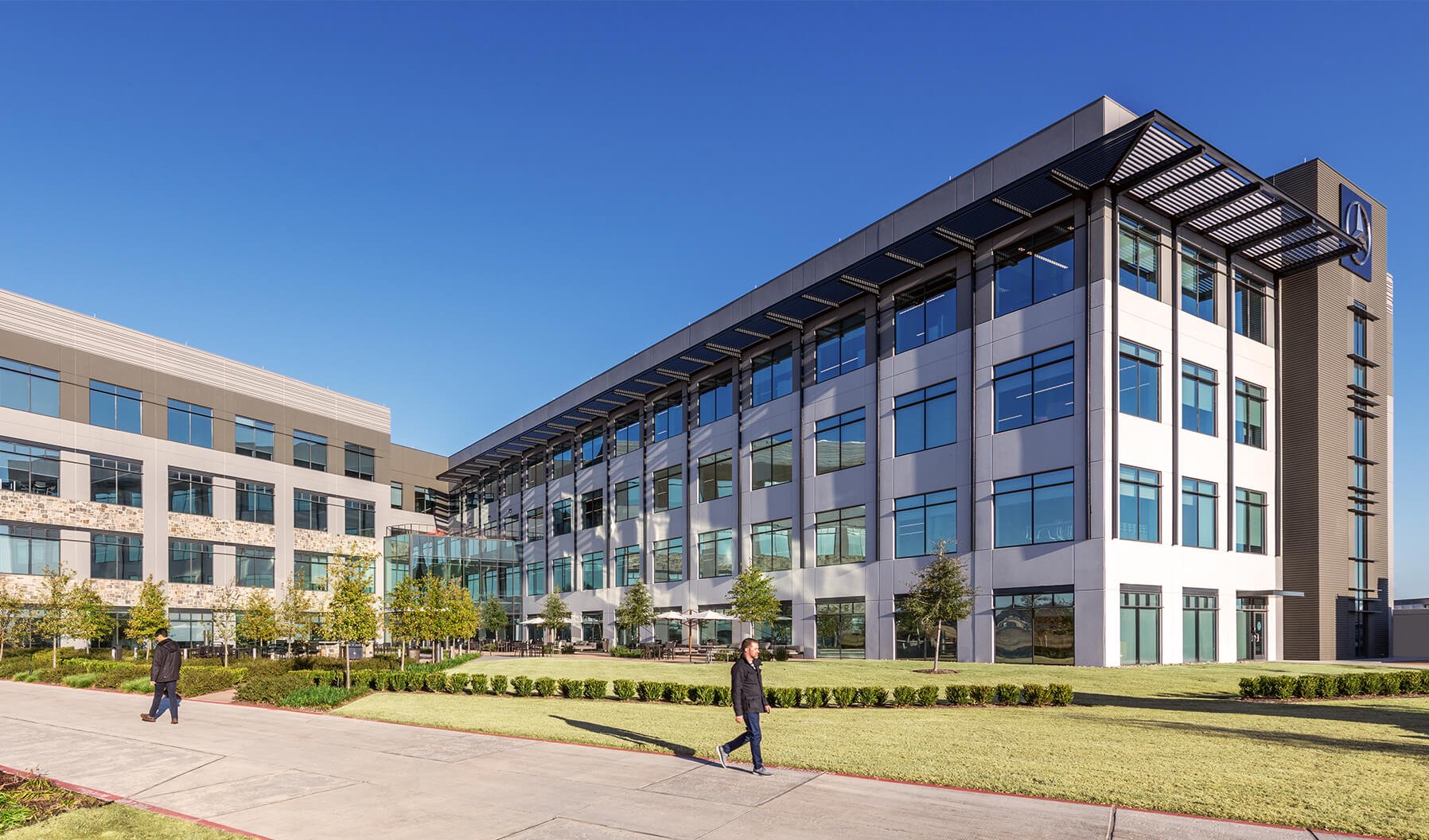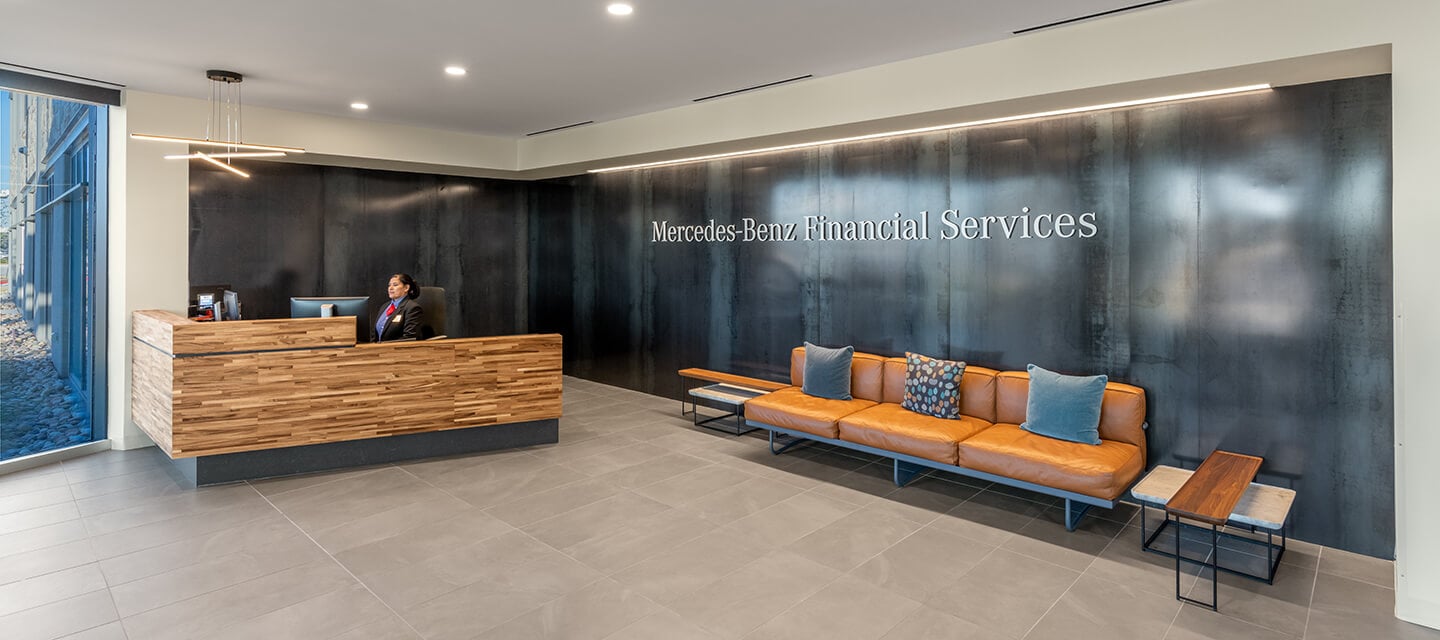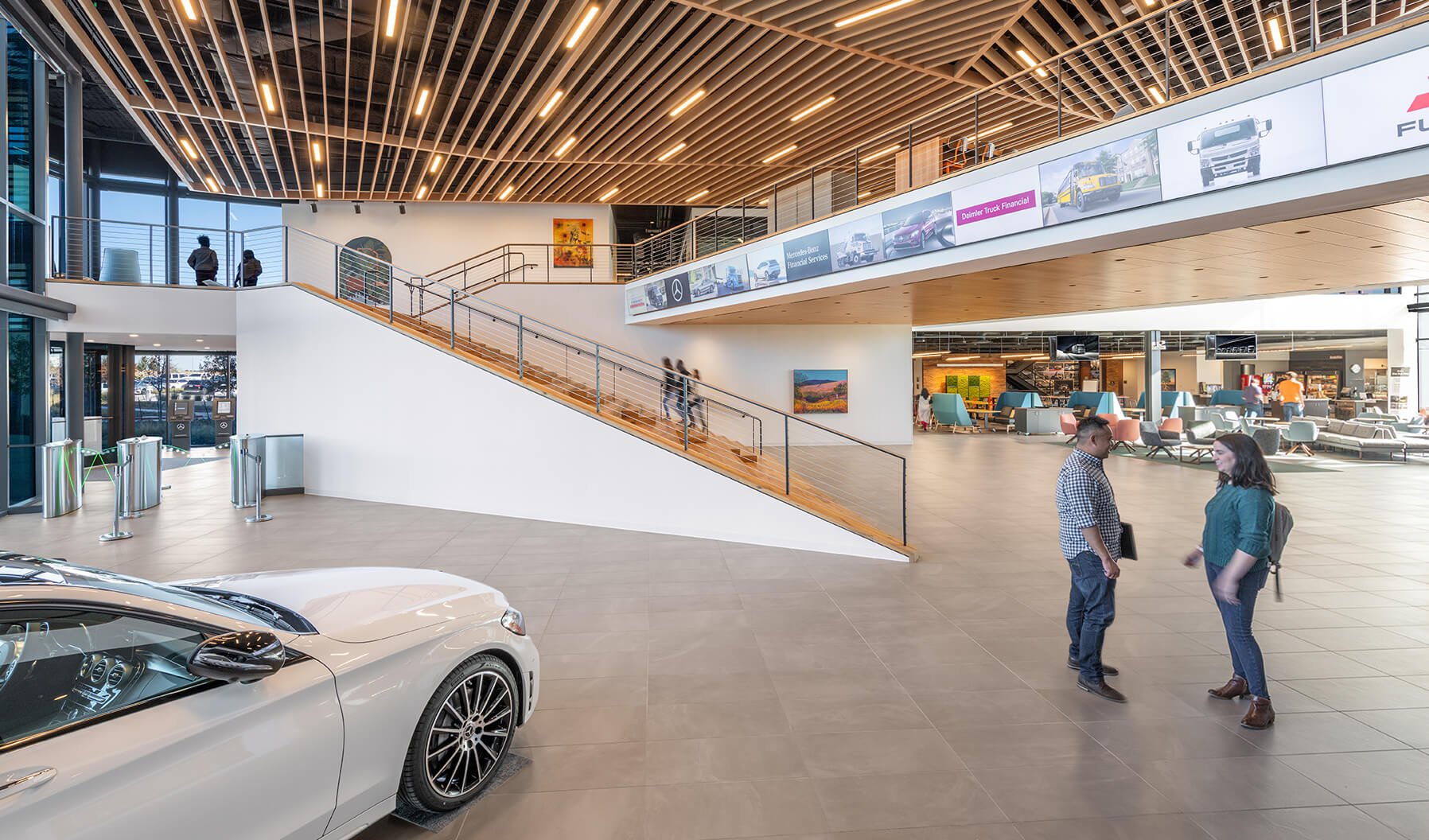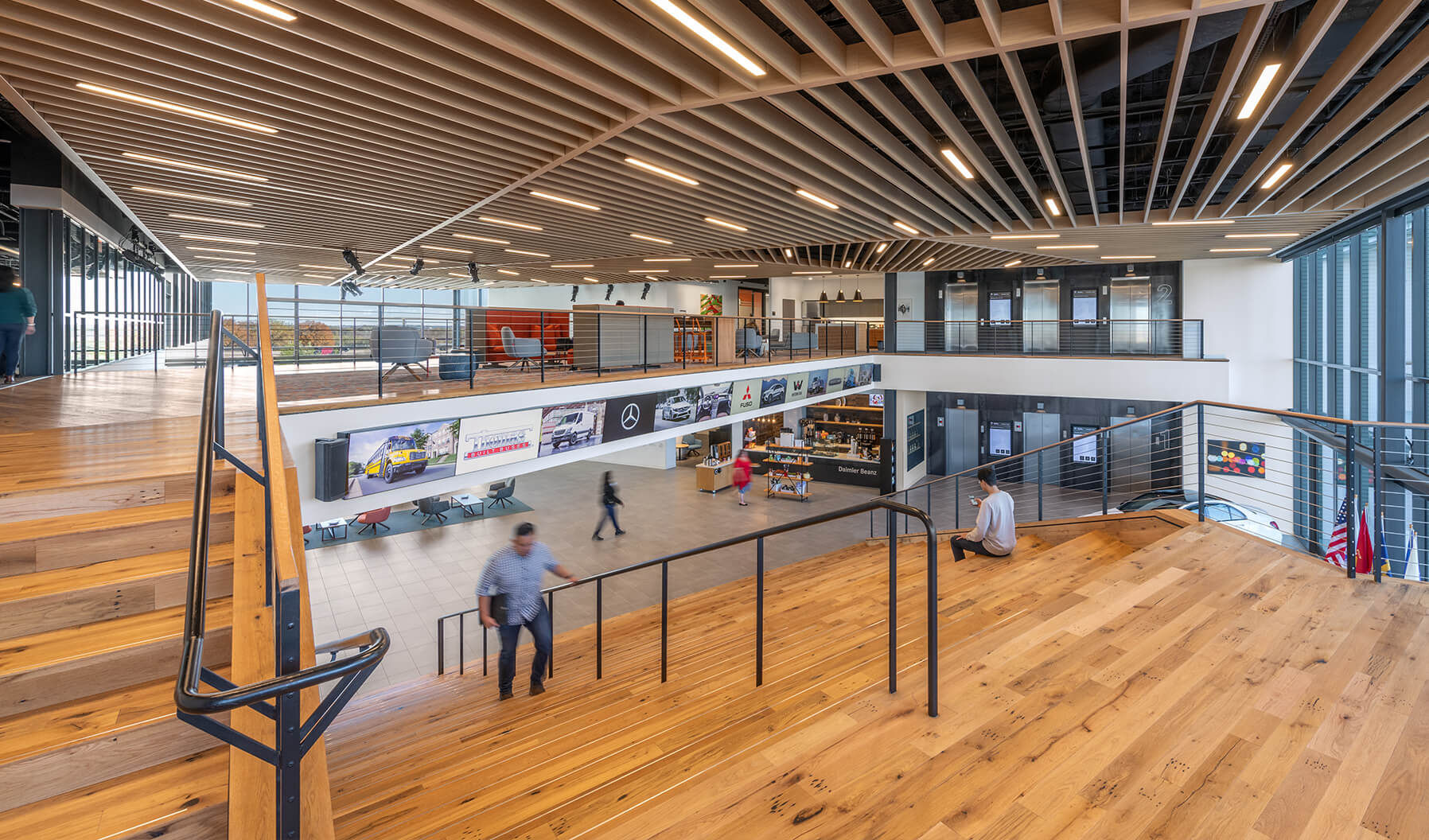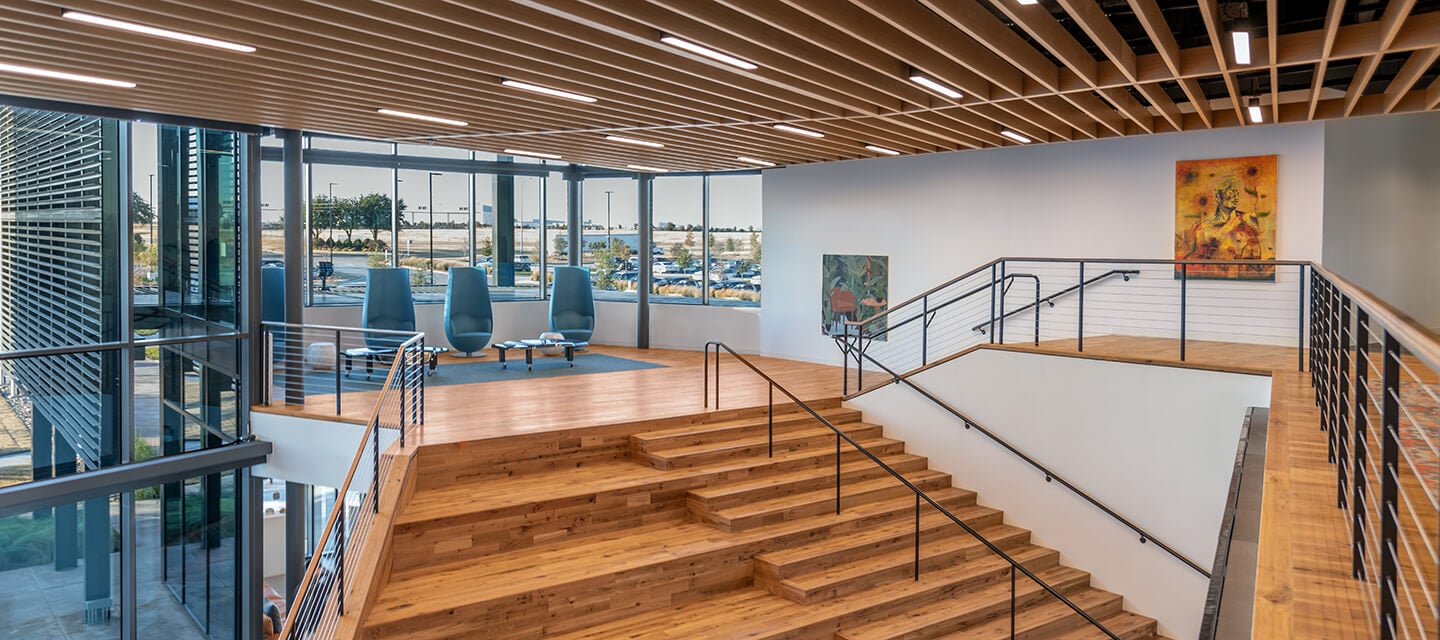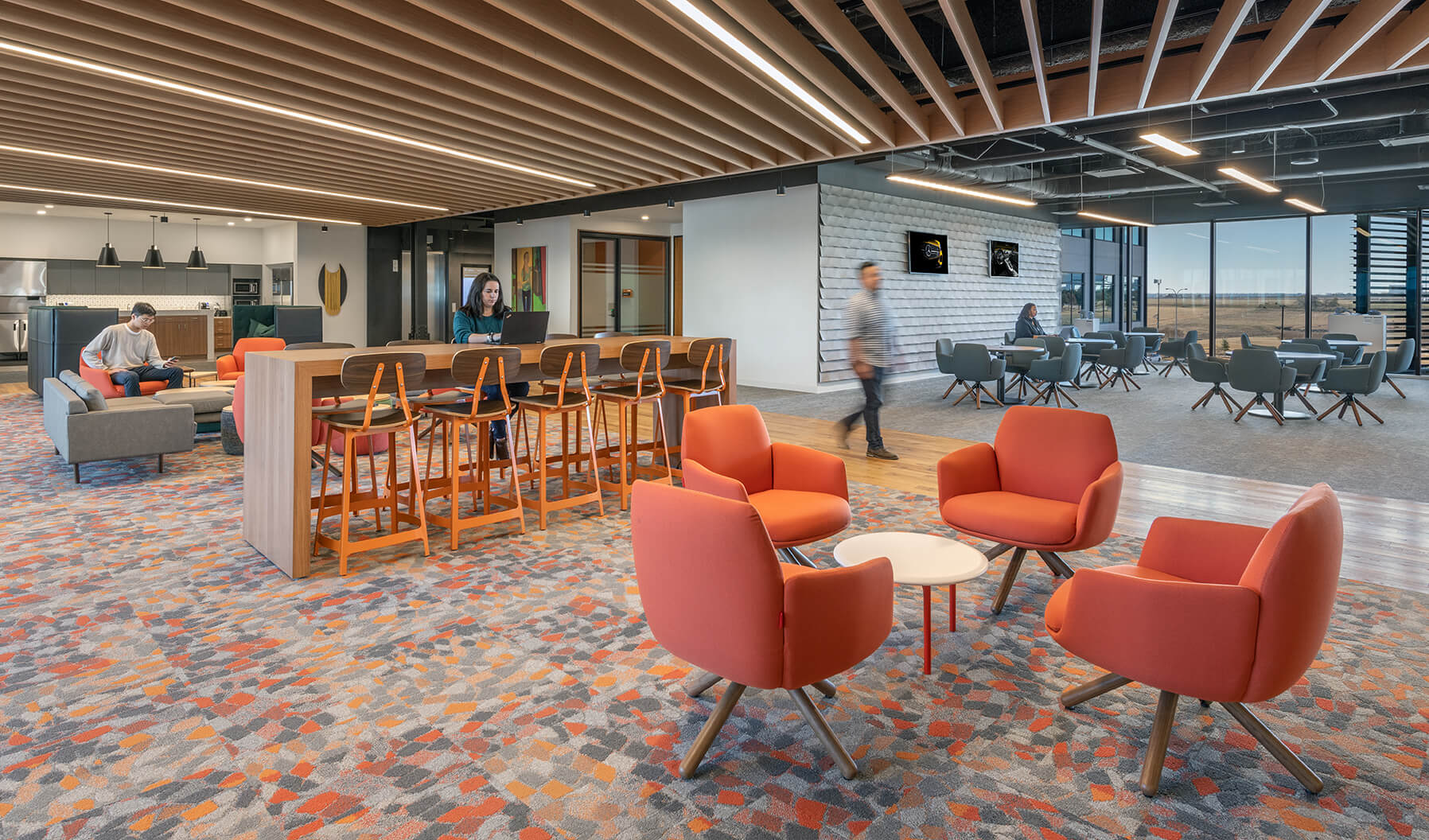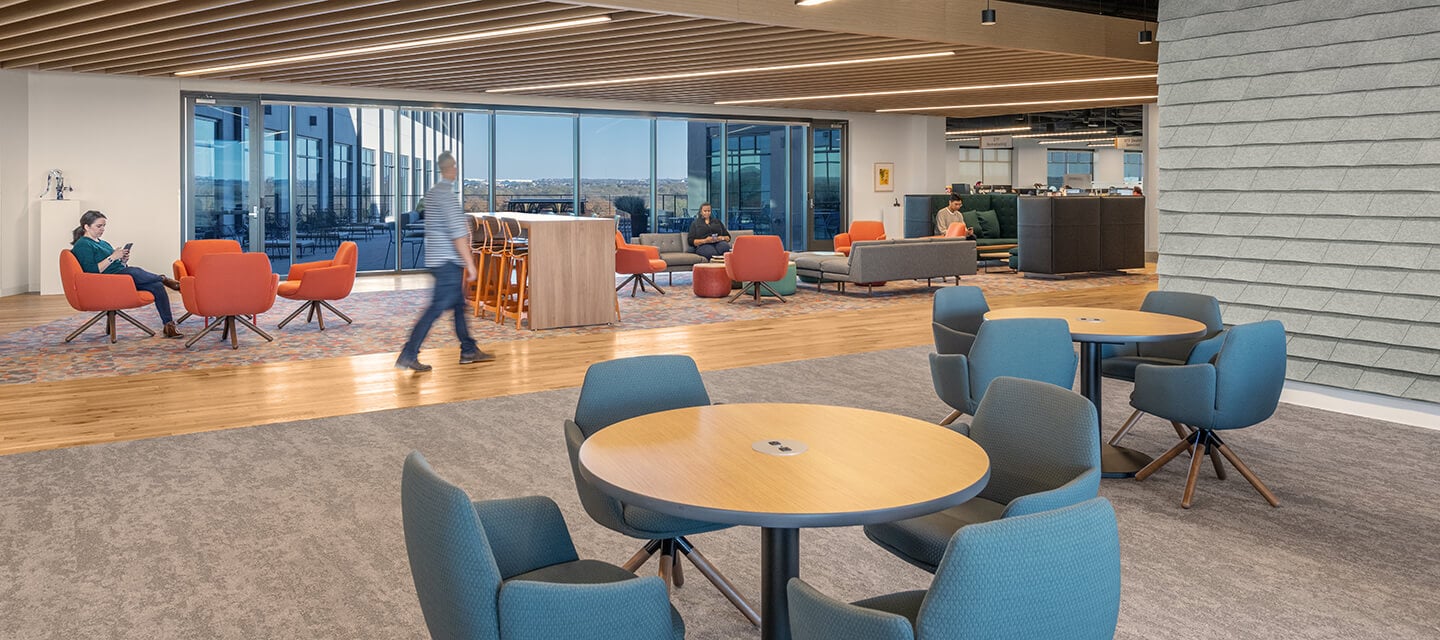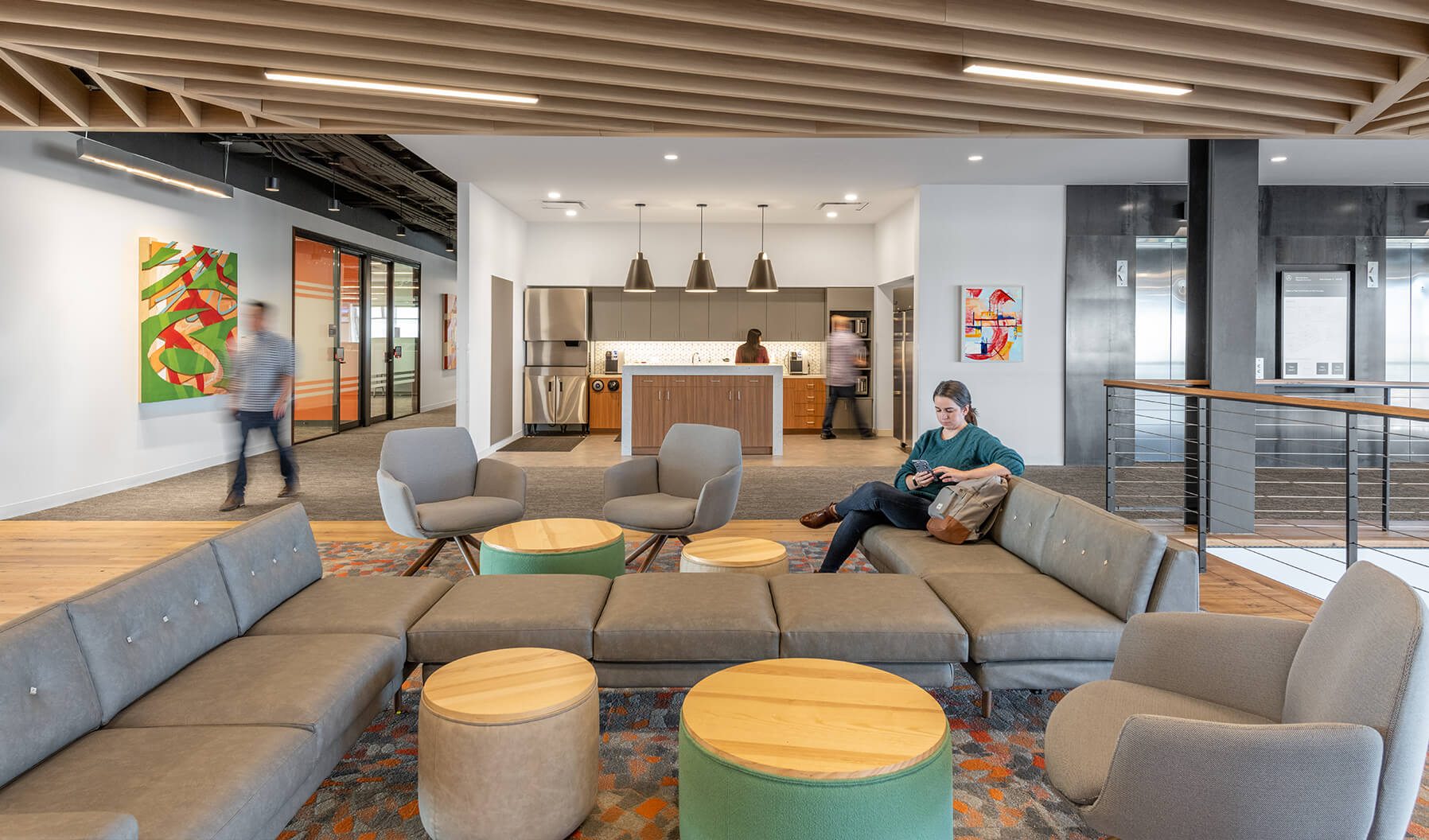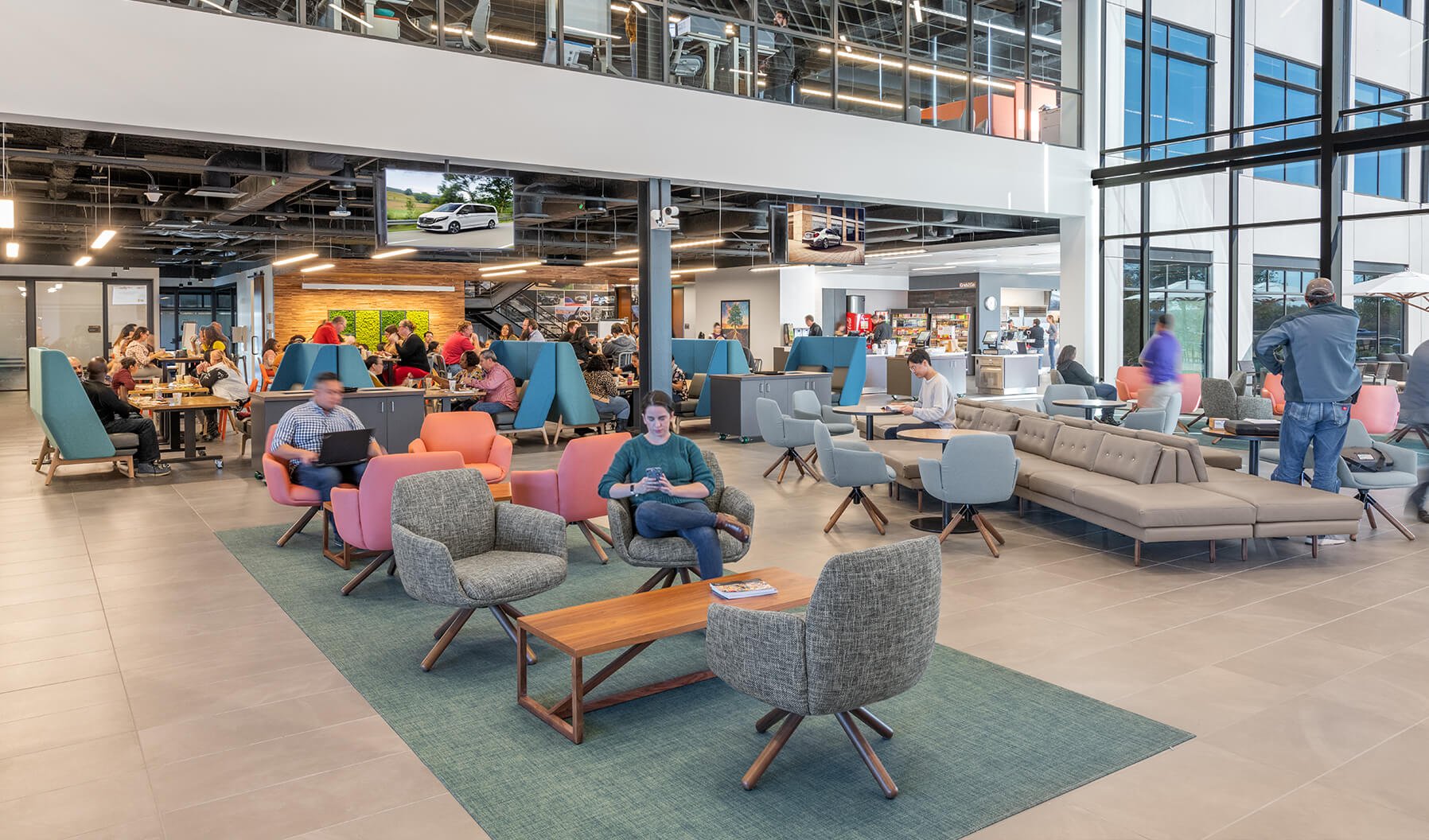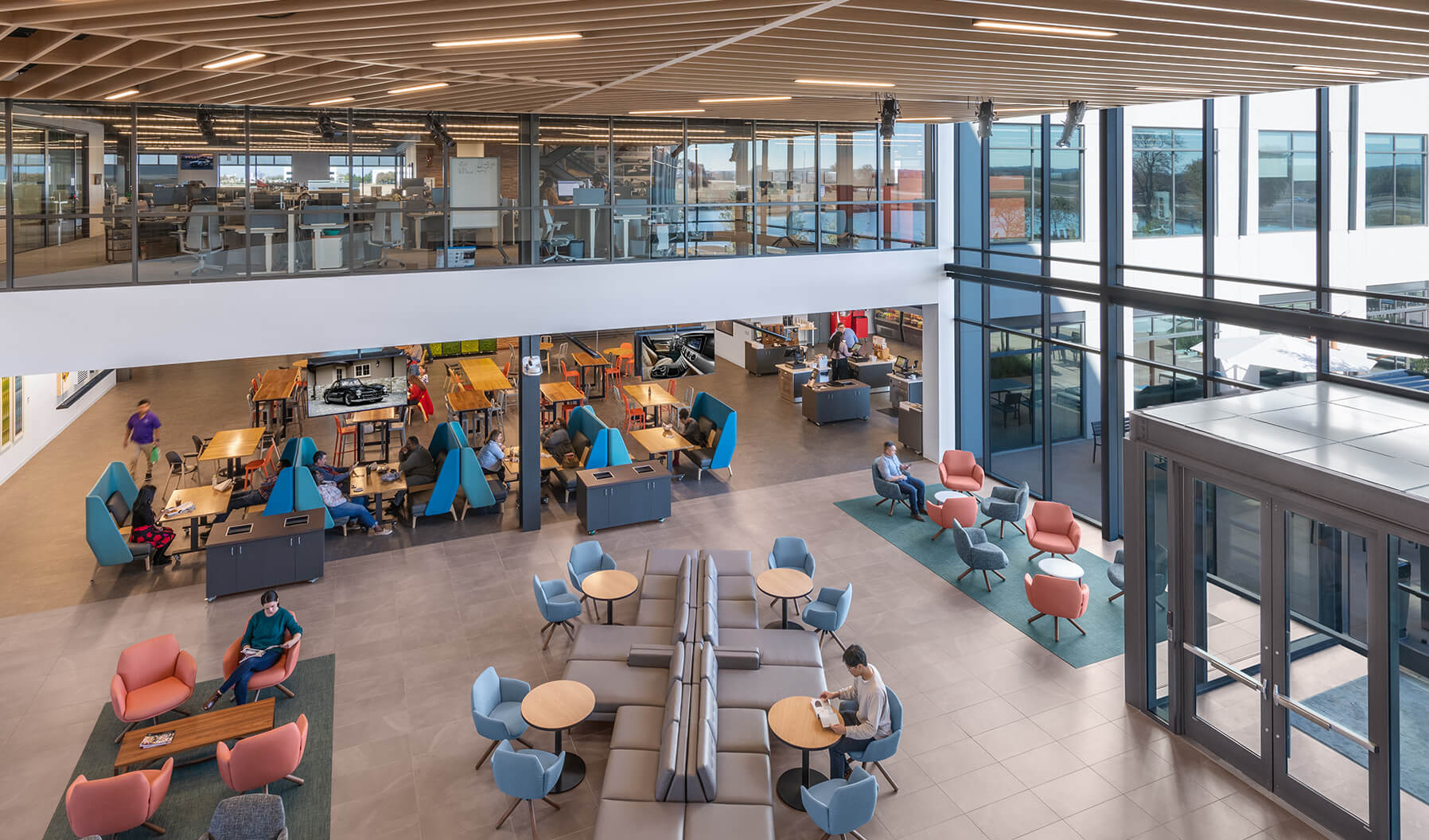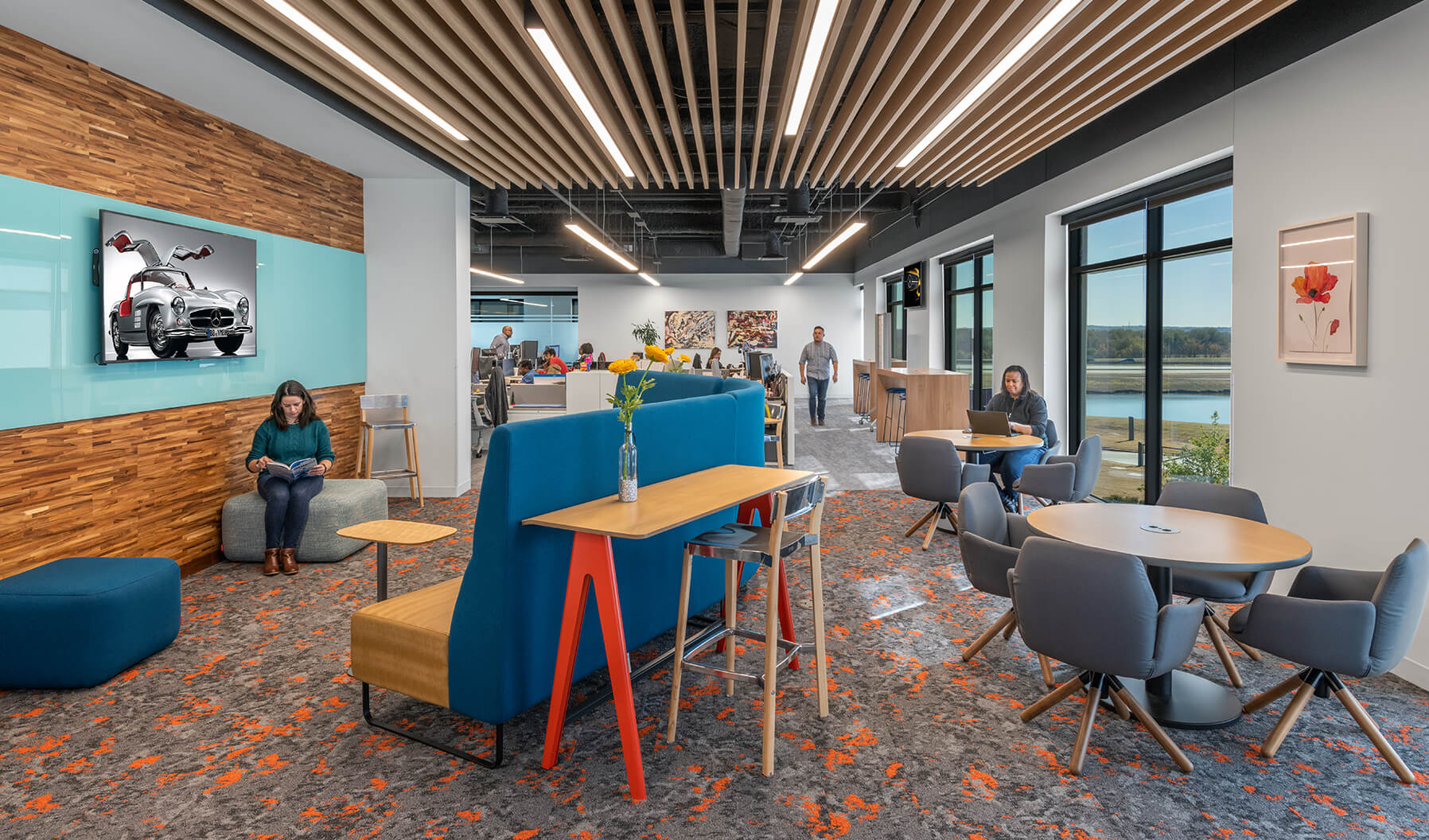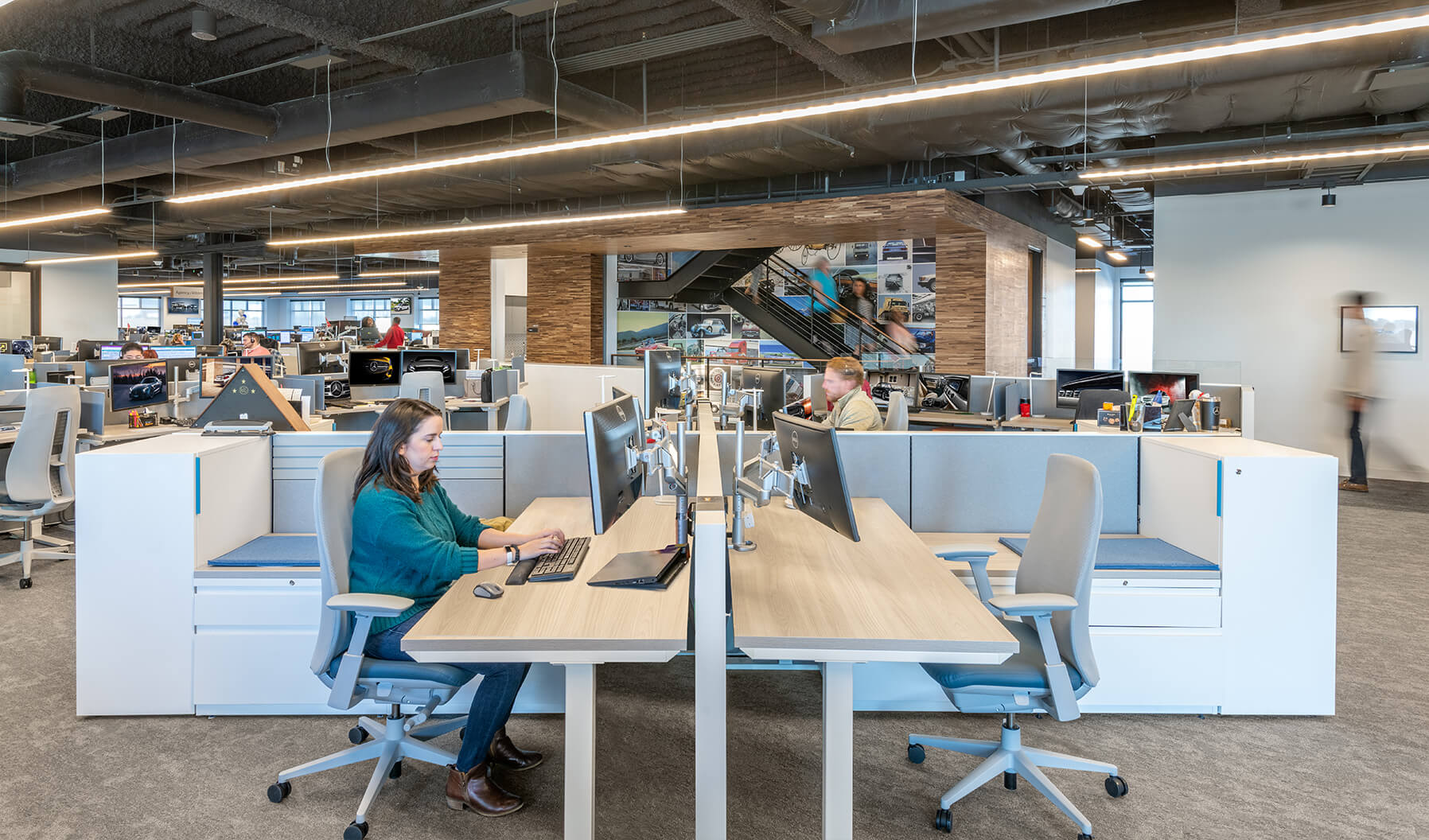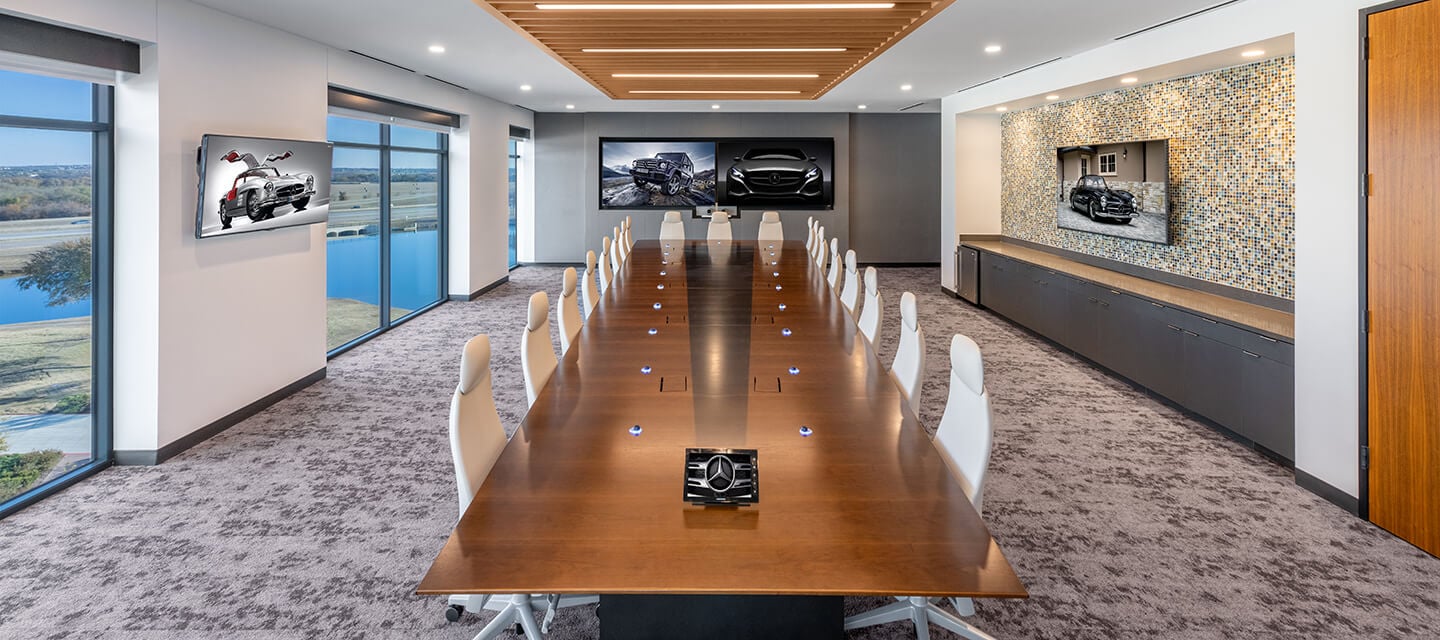 Located just outside of Fort Worth, Texas, Mercedes-Benz Financial Services applied a build-to-suit approach to create a state-of-the-art building. The three-story space is approximately 200,000 square-foot and provides the space needed to support over 1,000 employees. Three primary goals directed the project: cultivate corporate culture, inspire creativity, and improve productivity.
The inviting reception area is sophisticated and sleek. The textural backdrop offers a modern contrast to the soft leather seating and stackable Torei tables by Cassina.
Upon entering the building, you are introduced to an impressive open space showcasing a Mercedes-Benz vehicle. Just beyond the staircase is a large gathering area with a cafeteria perfect for collaboration or individual relaxation.
The grand architectural staircase offers warm natural features to the space and doubles as auditorium-style seating during large gatherings.
The staircase leads to the mezzanine area that features four iconic Wanders' Tulip chairs. Each chair is designed to allow the opportunity for both personal privacy and casual conversation.
Social spaces were created to support the Mercedes-Benz Financial Services corporate culture. These zones were designed with accessible natural daylight and views of the outside landscape to enhance employee health and well-being.
A number of social spaces were designed for casual collaboration, individual work, or small team meetings. Pieces like the Poppy Lounge chair, GranTorino HB lounge seating, and Pebble ottoman provide soft and comfortable seating options. The social spaces also provide ample access to charging stations.
Several coffee nooks and refreshment areas were placed adjacent to social spaces to support employee health and well-being. These areas provide a place to hydrate and engage in spontaneous conversations with other team members.
The lower-level cafeteria is set with a variety of colorful Poppy Lounge chairs, as well as booth-style seating and table options for taking much needed breaks throughout the day. The space offers access to a large outdoor patio with modern and sophisticated yet durable JANUS et Cie furniture.
Workstations on the upper level of the building catch a bird's-eye view of the cafeteria and collaborative area below. The glass allows natural daylight to permeate throughout all aspects of the space.
Ancillary spaces are available throughout the building to offer employees choice and variety. The Riverbend lounge seating—pictured center—provides separation and privacy and offers an architectural element that mimics the water landscape visible through the windows.
Individual workstations at Mercedes-Benz Financial Services were designed for maximum comfort and efficiency. Each station boasts a height-adjustable table, a Fern task chair for good ergonomics, and dual monitors.
The impressive conference room provides space to invite over 20 people to attend executive-style meetings. The technology-forward design allows easy access to power in any location, and the ergonomic seating provides optimal comfort to enhance productivity.