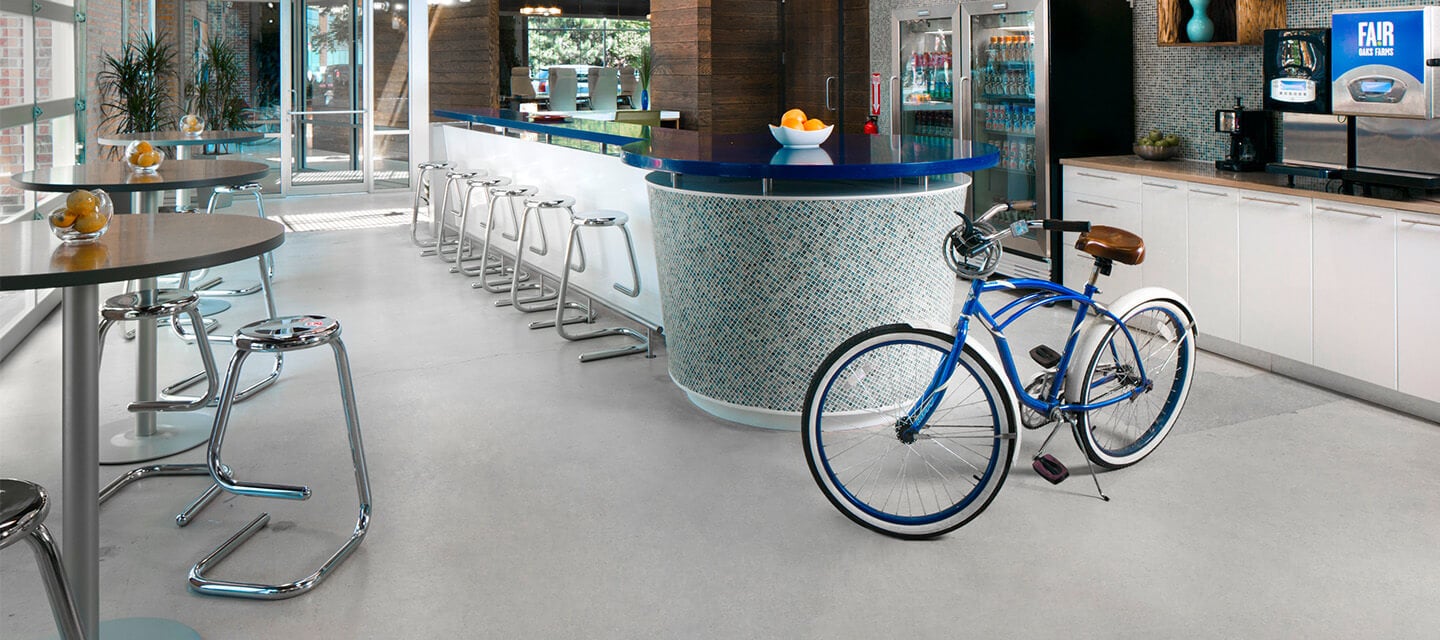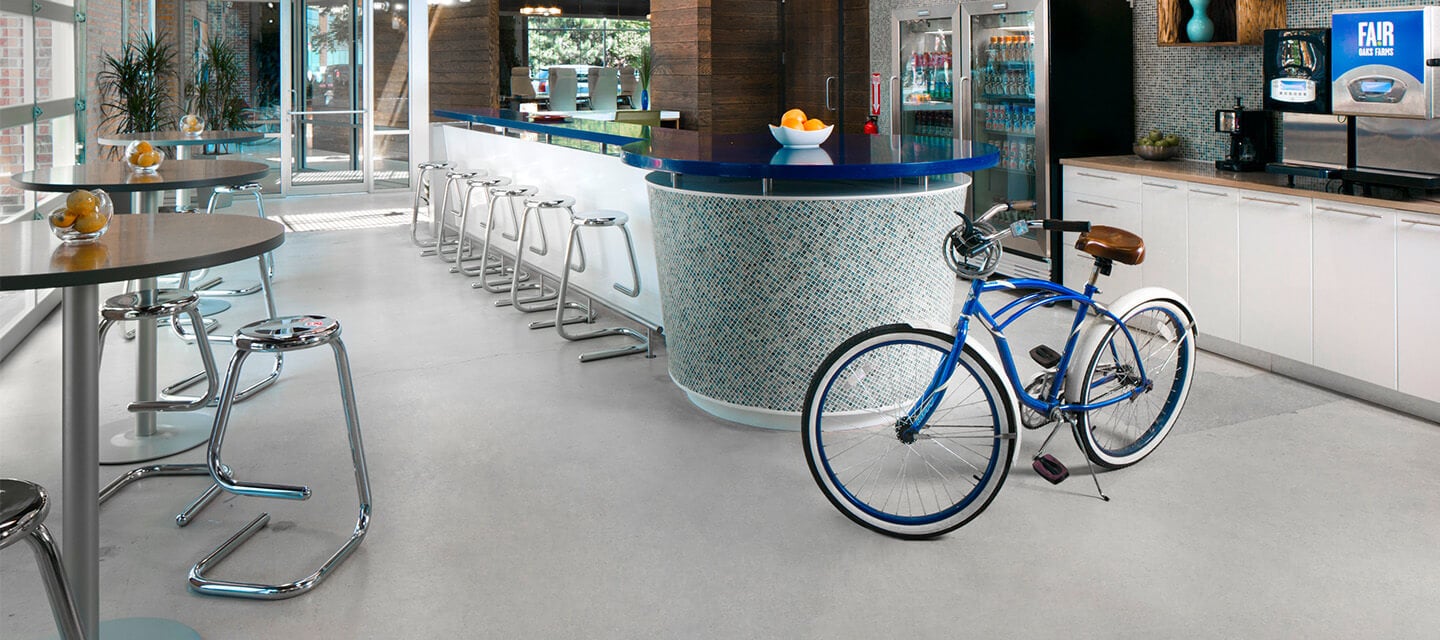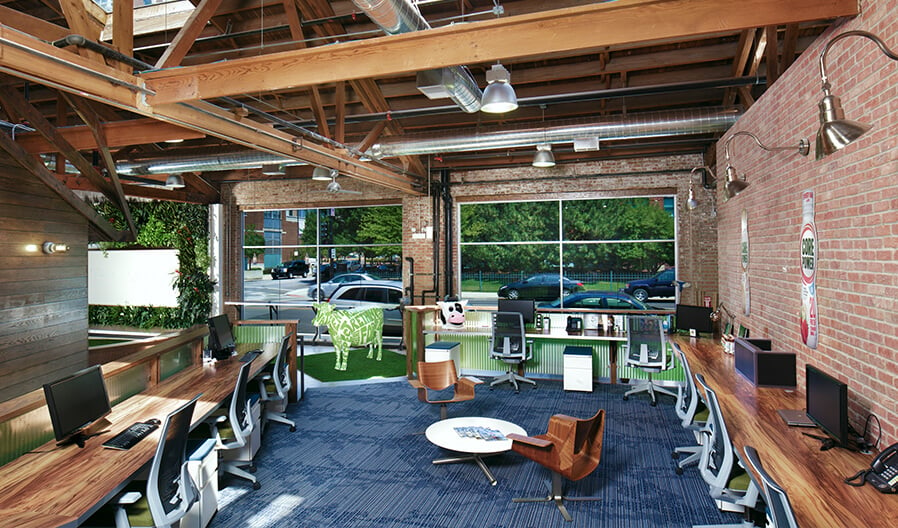 The Fairlife milk-product company, headquartered in Chicago, employs over 270 people. The 12,000 square-foot workspace is designed to increase employee performance and innovation by establishing a culture of transparency, increased collaboration, and serendipitous interactions. The purposeful, casual, and energetic design supports the evolving brand—fostering an atmosphere ideal for employees to interact and work.
The accessible storefront and café space are both adorned with colorful design elements that inspire and convey the company's agricultural roots and values. From the raw wood gate and milk bottle lights, to chrome seats and glass-like plants, each design choice was selected to highlight the elements of Fairlife brand—curiosity, innovation, and a better world.
Open workstations were designed to increase the collaboration and creativity necessary to foster innovation—supporting the integrated culture at Fairlife. Grand floor-to-ceiling windows offer plenty of natural daylight and provide transparency between departments while also enhancing employee well-being and performance. Nestled under a ceiling of exposed wood beams, industrial metals, and skylights, the open office is earthy, clean, and comfortable.
The Fairlife workstations were designed and built with flexibility and growth in mind. From semi-private desk areas to intimate collaboration spaces, the unique space includes natural wood walls and tables, a living wall display, and corrugated metals that work together to pay homage to the brand.