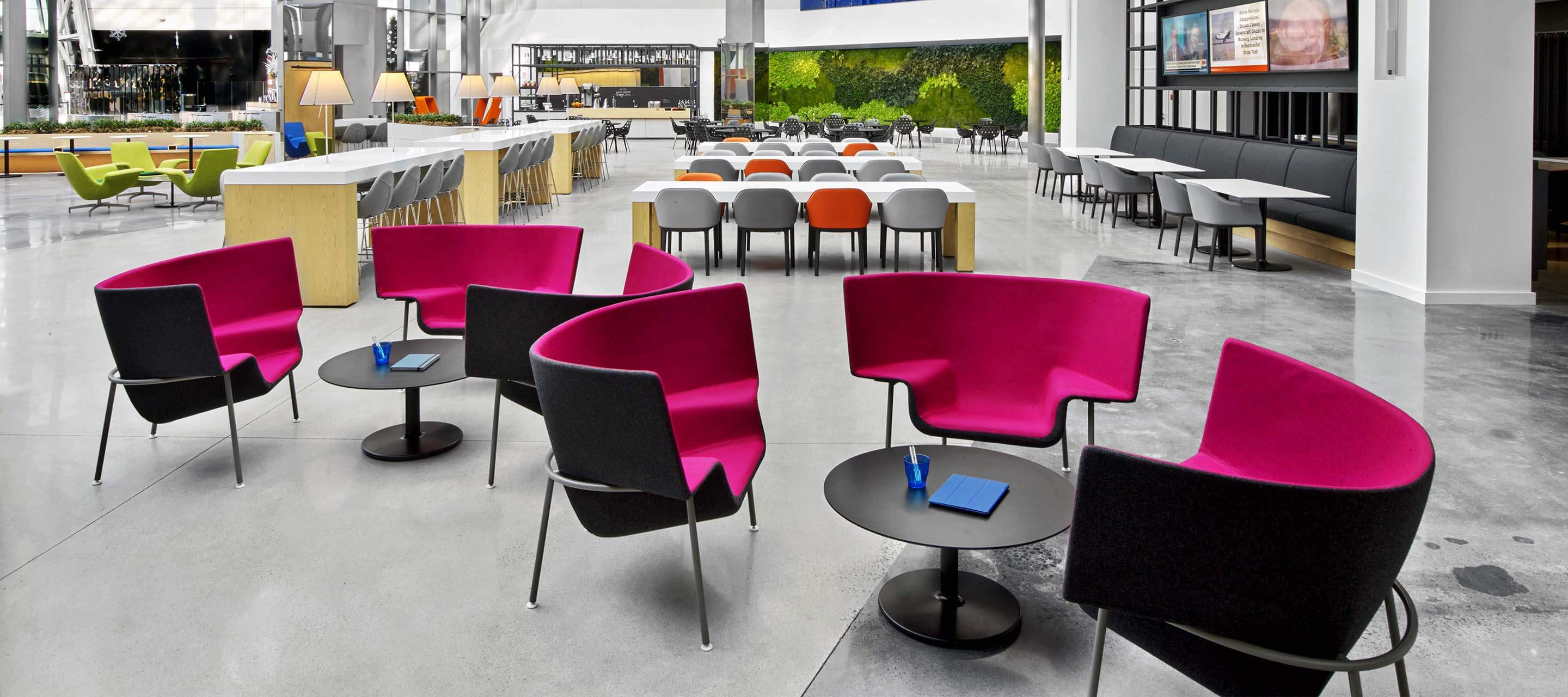 Customer Space

Draper Labs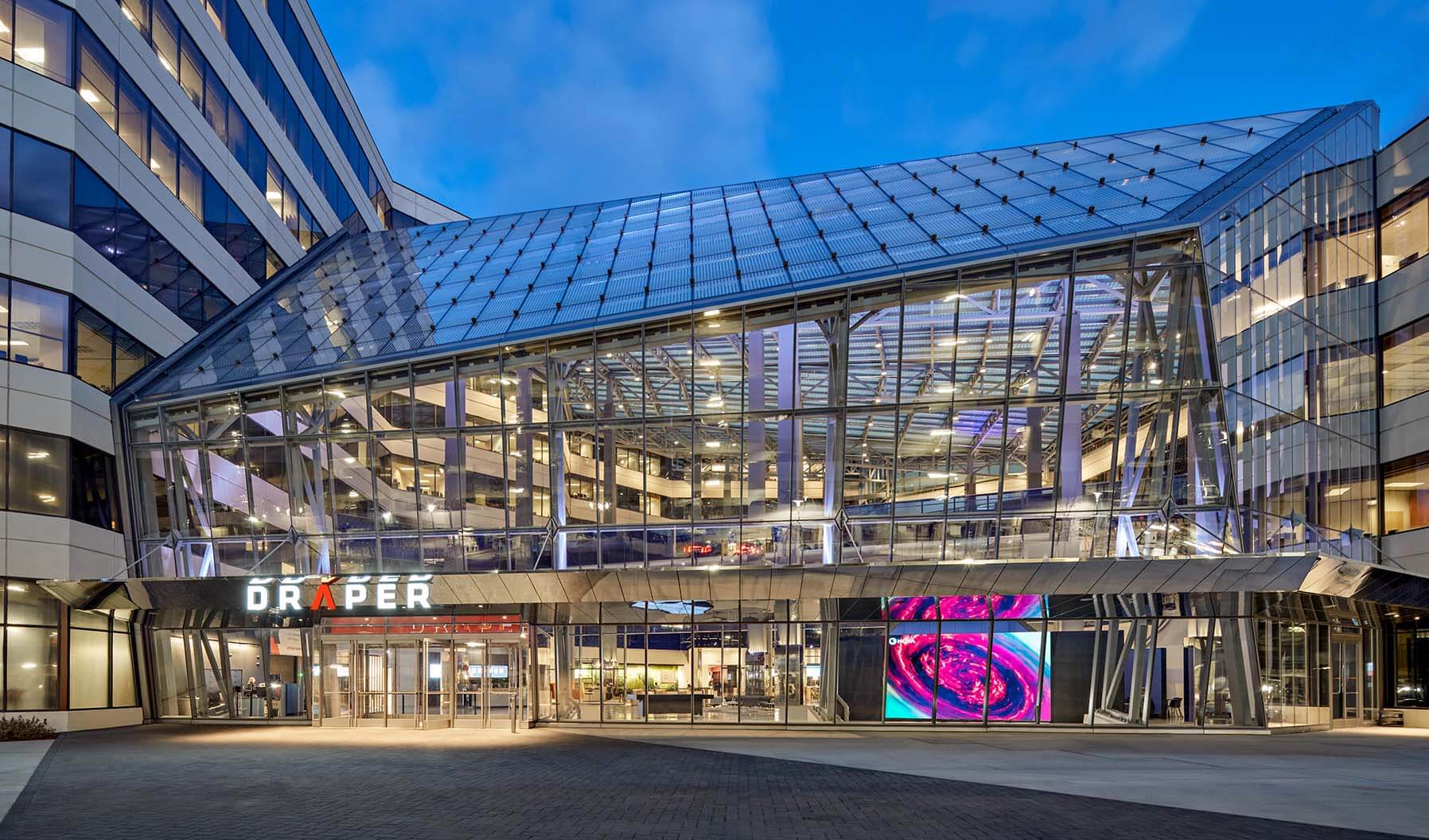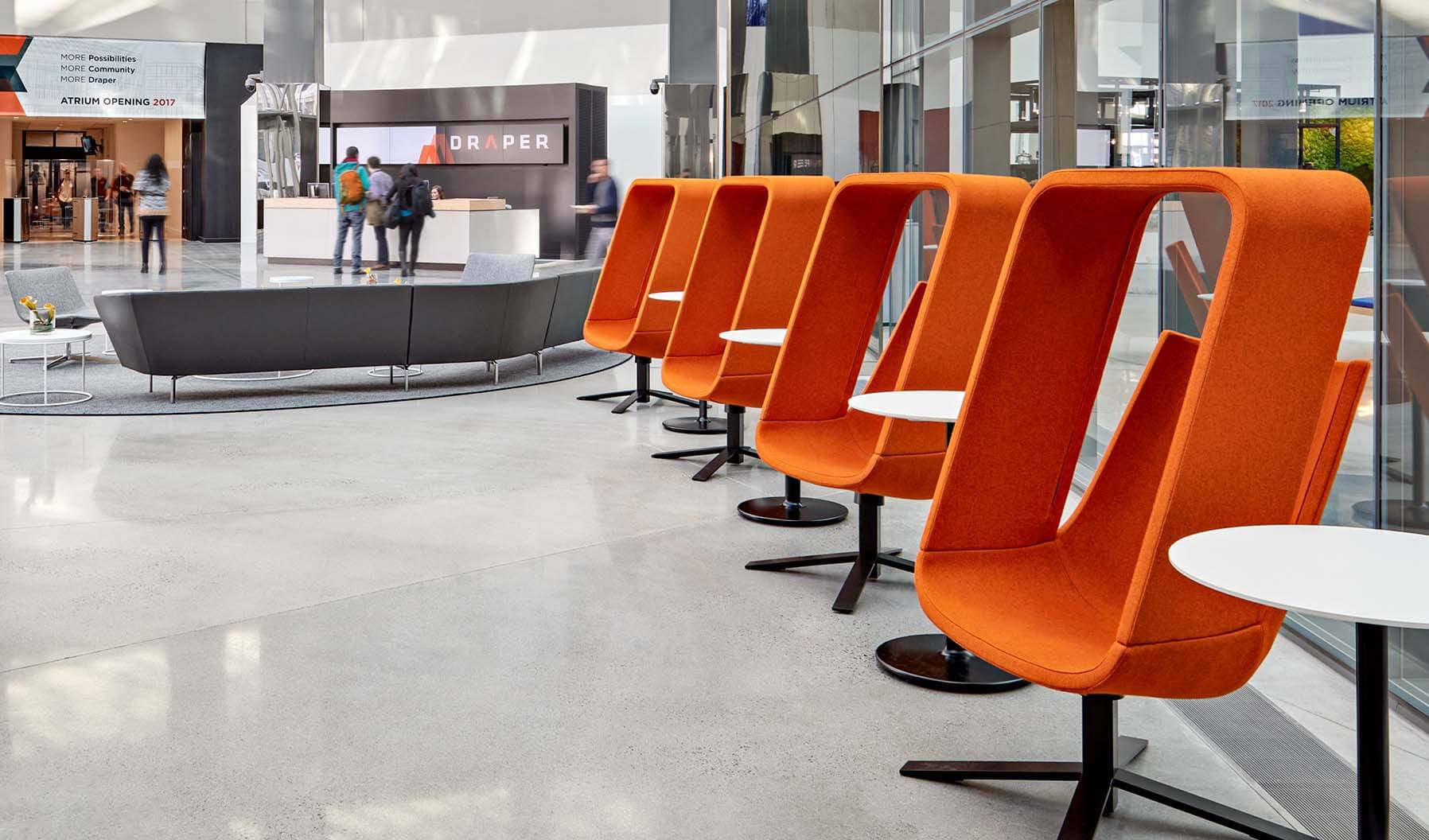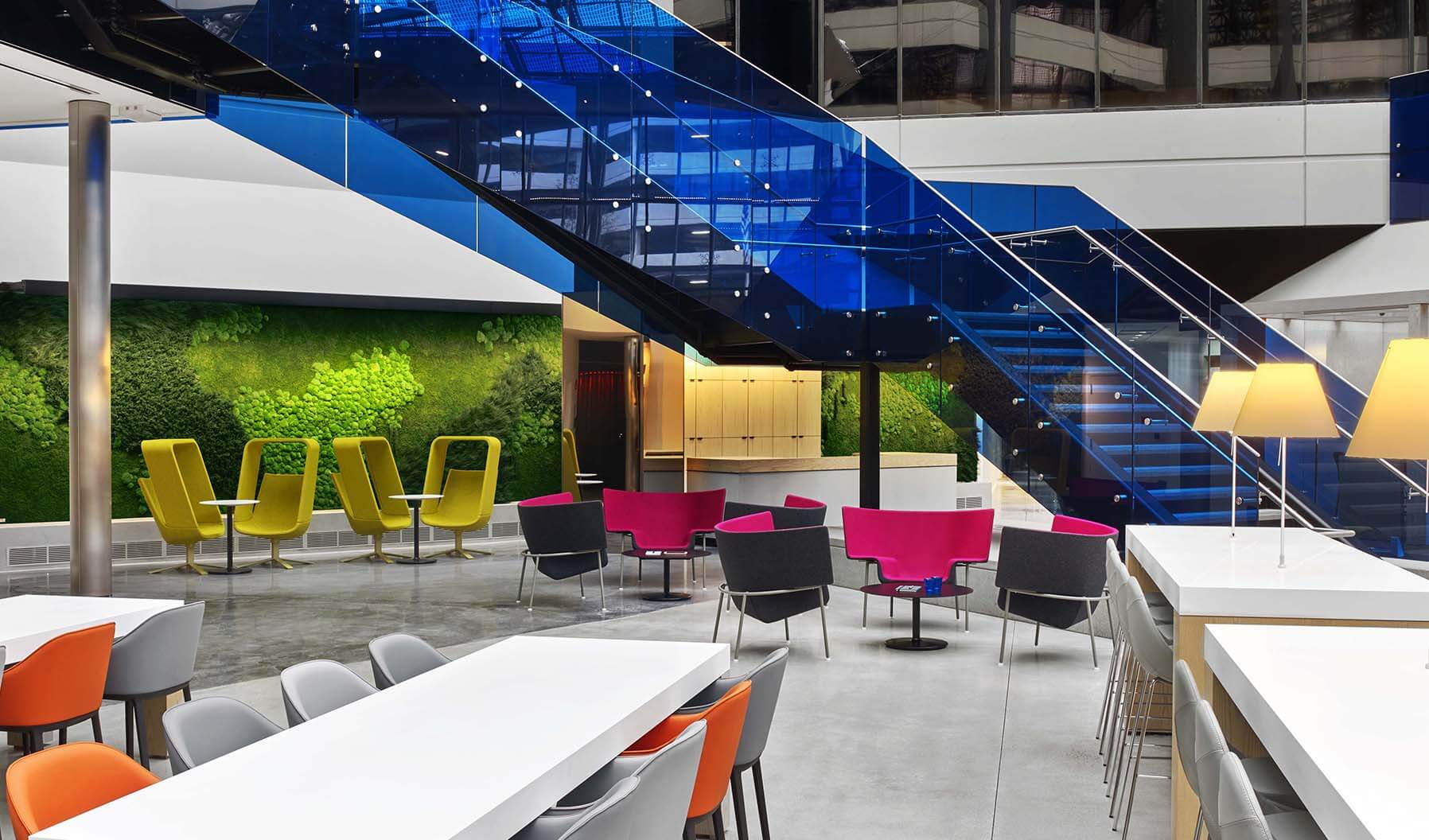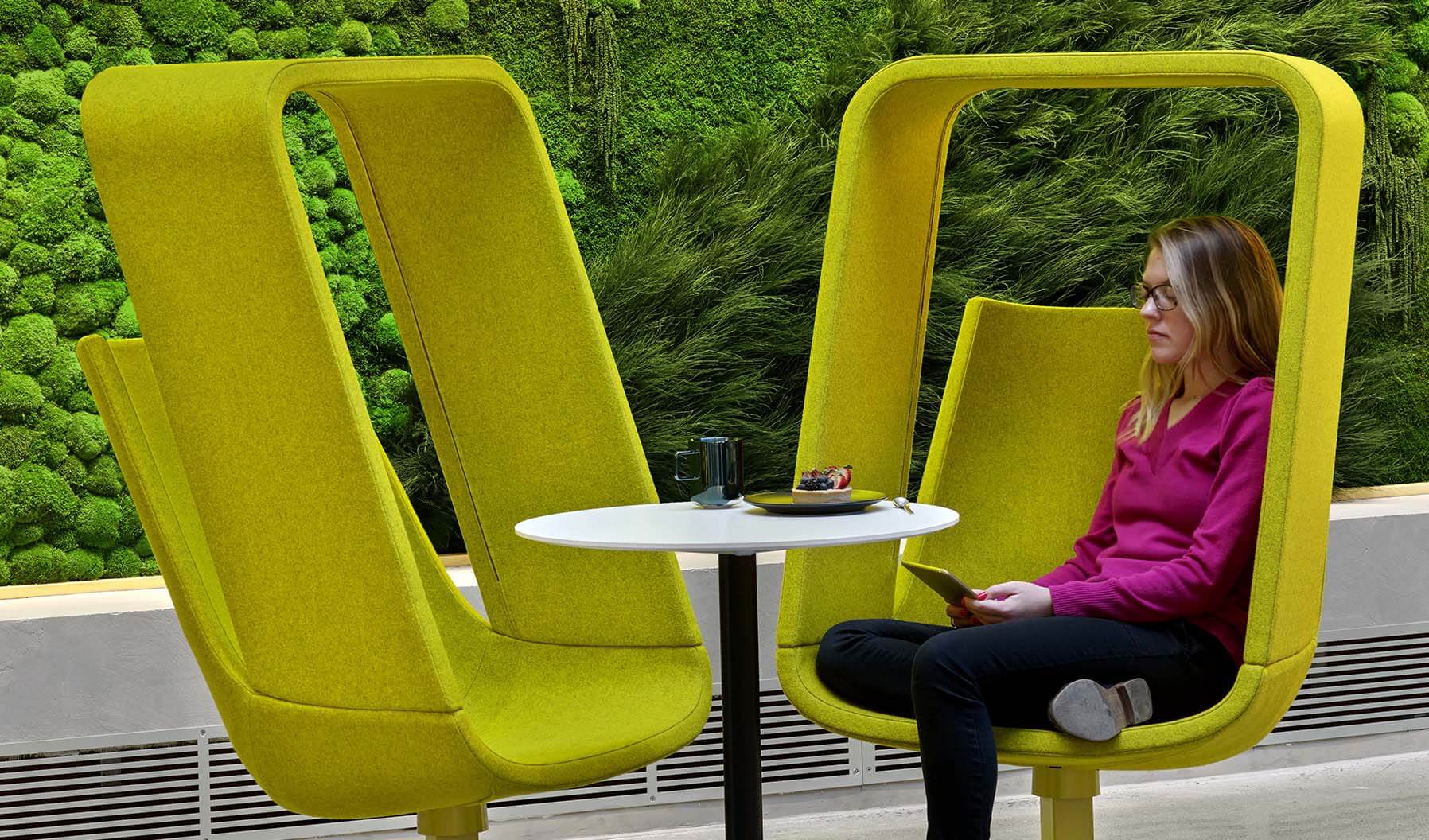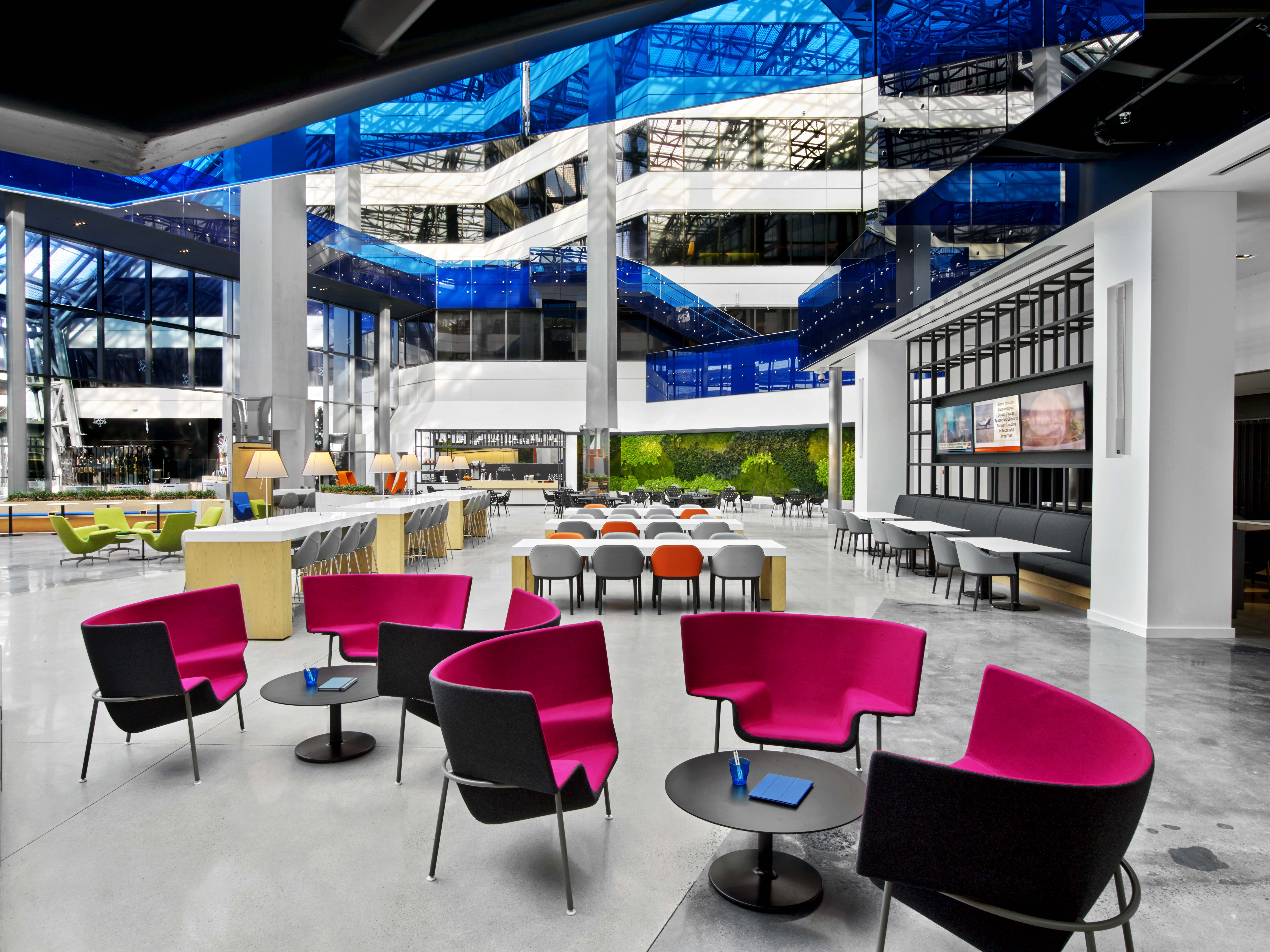 The Charles Stark Draper Laboratory is a not-for-profit research and development organization located in Cambridge, Massachusetts. With ample space for more than 1,700 employees, the 456,055 sq ft building uses an innovative design—organized around a steel and glass atrium—to create an open workspace that encourages interaction and collaboration.
With open sightlines and ample natural light, the welcome area is home to four Windowseat lounge chairs—featuring Draper's fresh and sophisticated color palette—that offer a comfortable seat for waiting privately or engaging in casual conversation.
Groupings of Windowseat and Capo lounge chairs in bold pops of color surround the staircase—bringing energy and zest into the social space. The building provides several social spaces designed to support Draper Labs' creative and collaborative culture.
Throughout Draper Labs, social spaces were designed for comfort and privacy. Individuals are able to relax, get to work, or collaborate in a variety of spaces. The living wall—made with bright green foliage and other natural materials—provides a refreshing ambiance to help recharge the mind and body, and works to enhance the connection between people, nature, technology, and innovation.
A wide-angle view of the atrium provides a glimpse at the variety of seating and design choices that can be used to elevate a space. Throughout the building, technology is integrated seamlessly into the design to support communication and productivity.