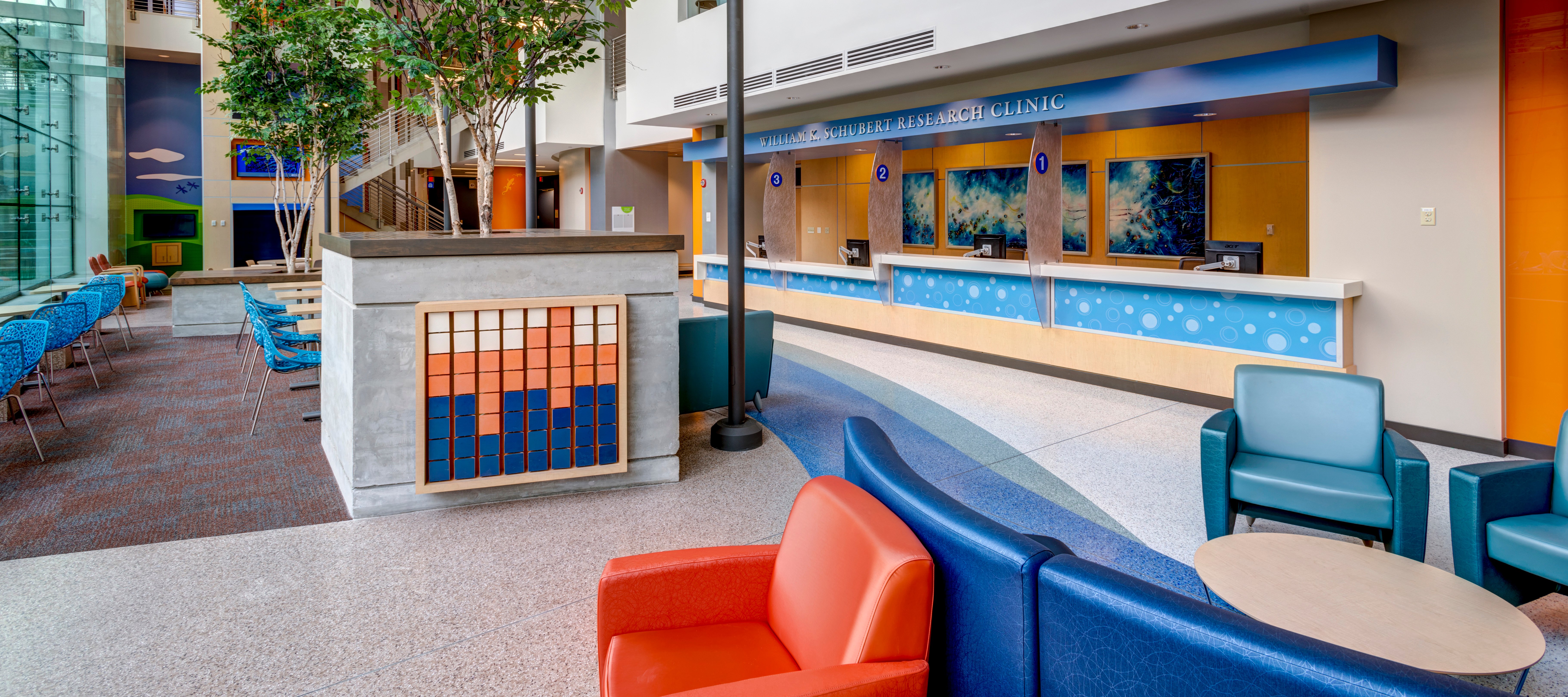 Customer Space

Cincinnati Children's Hospital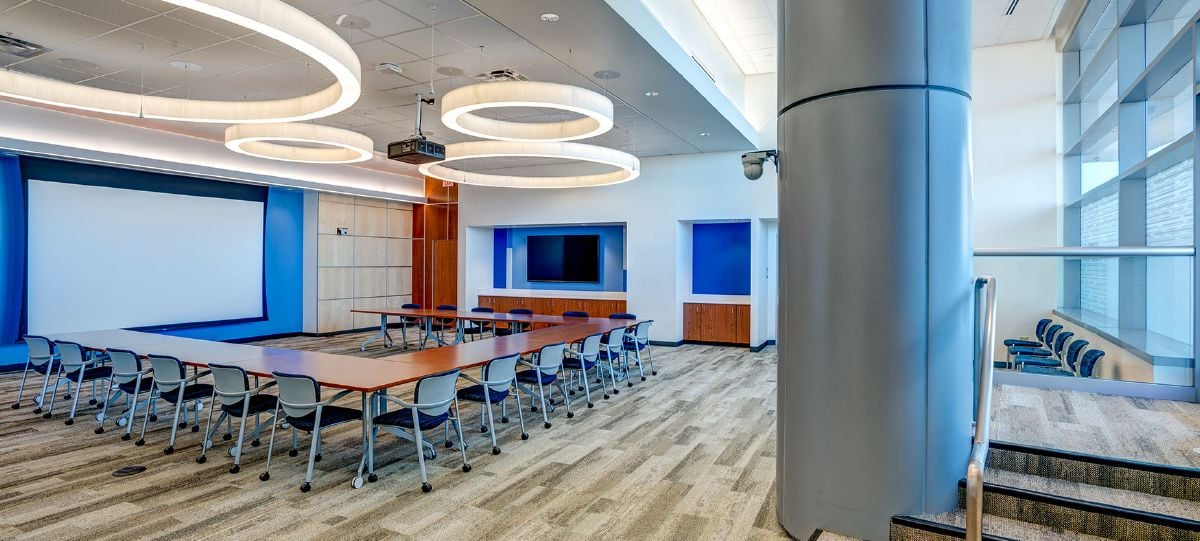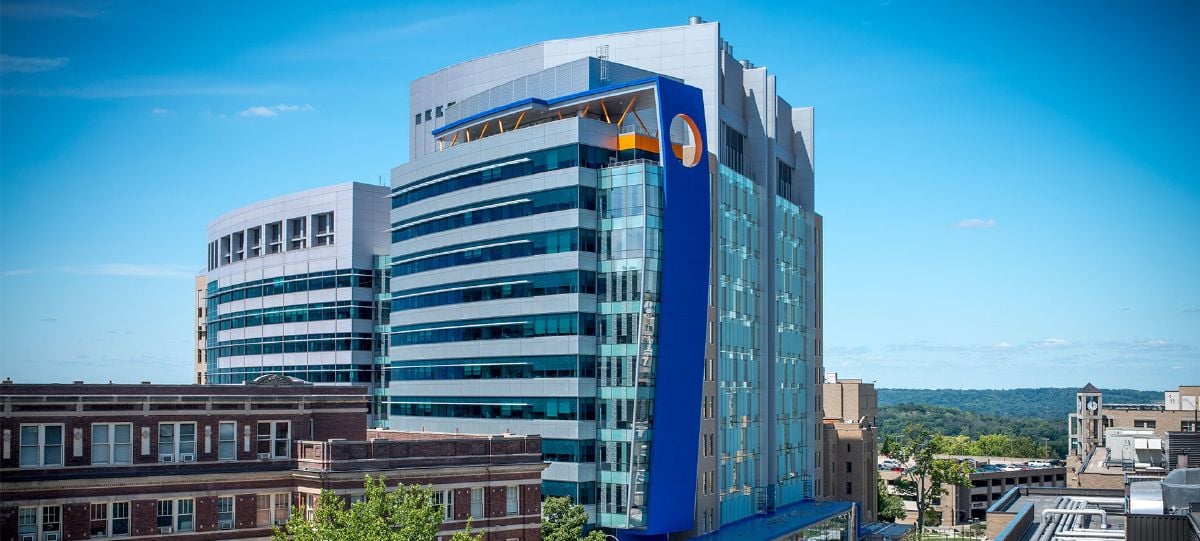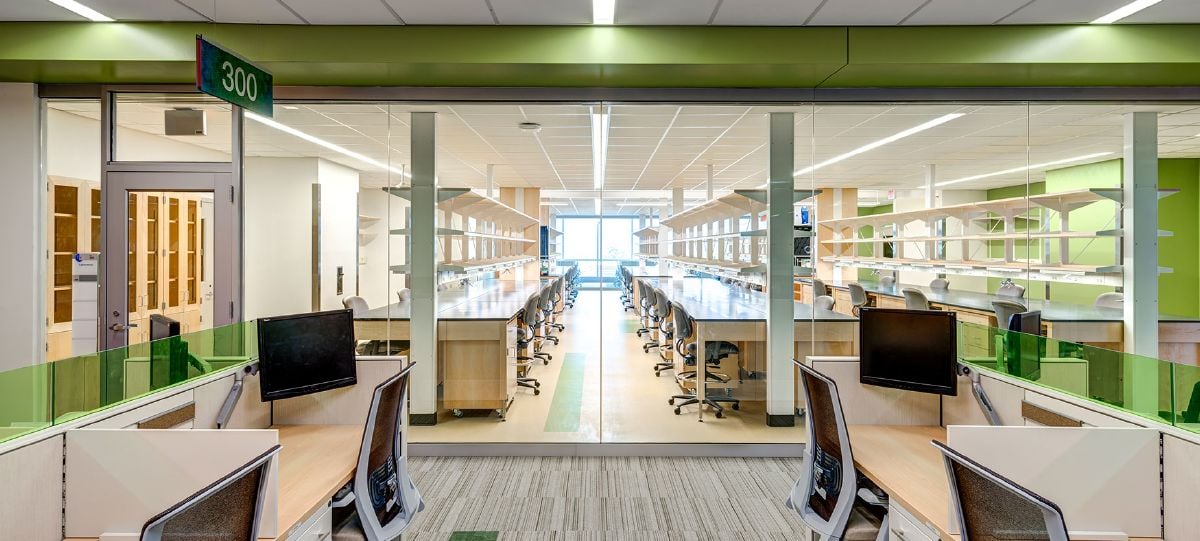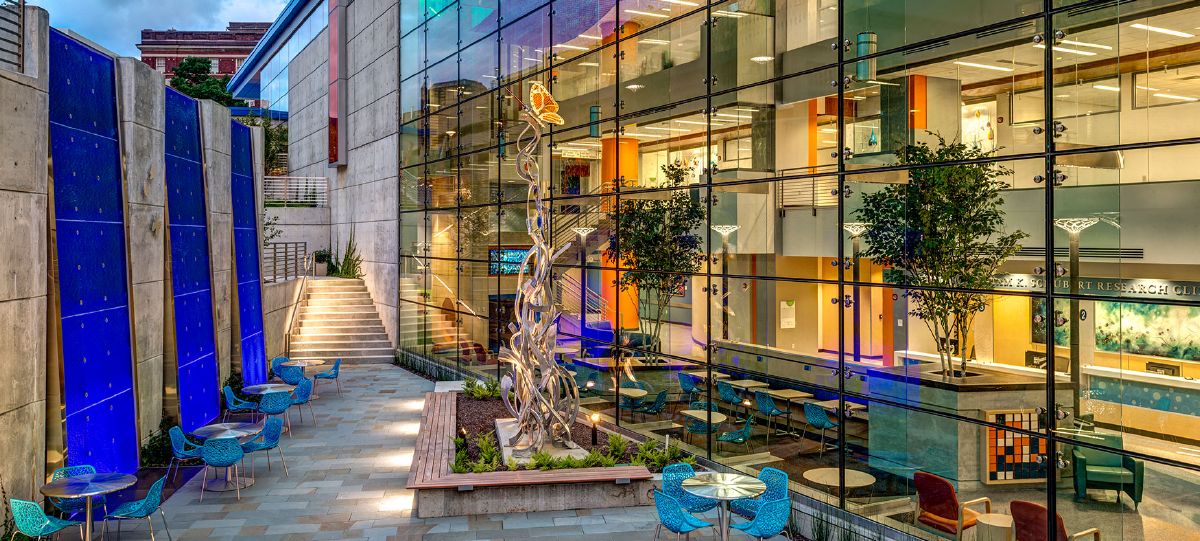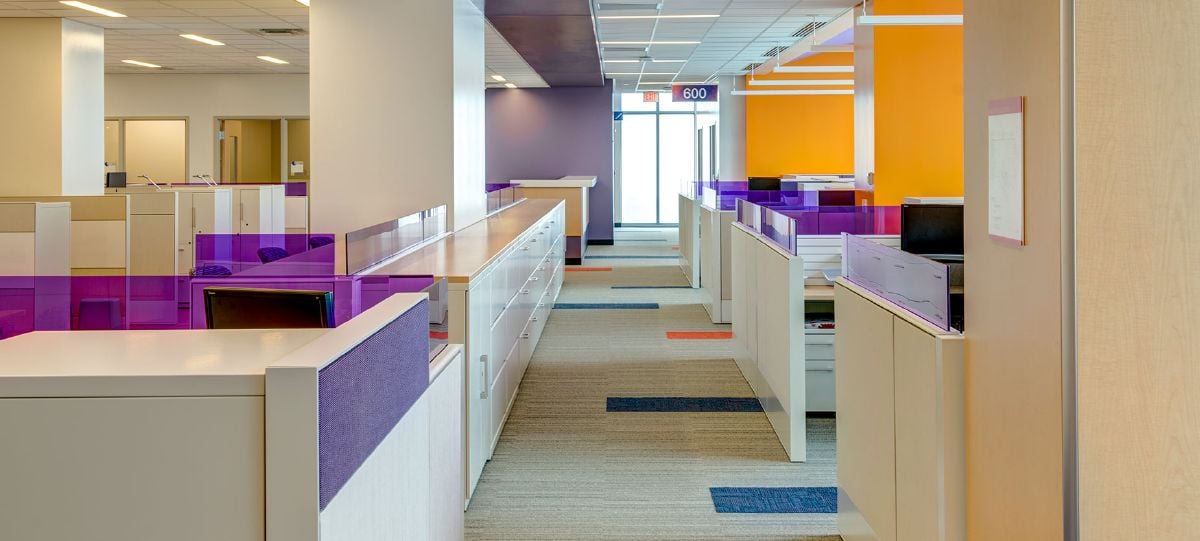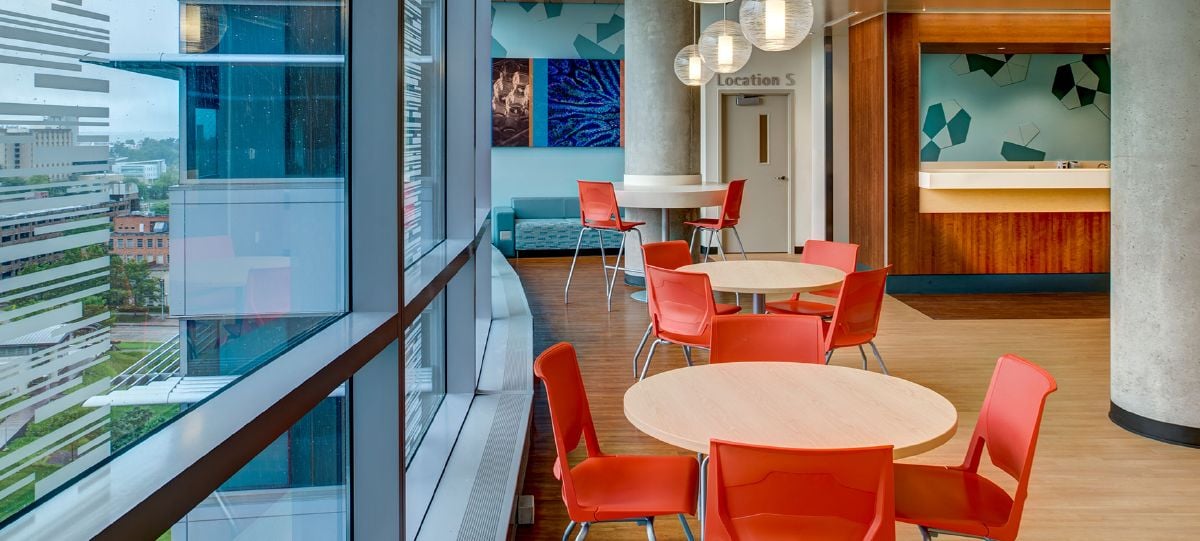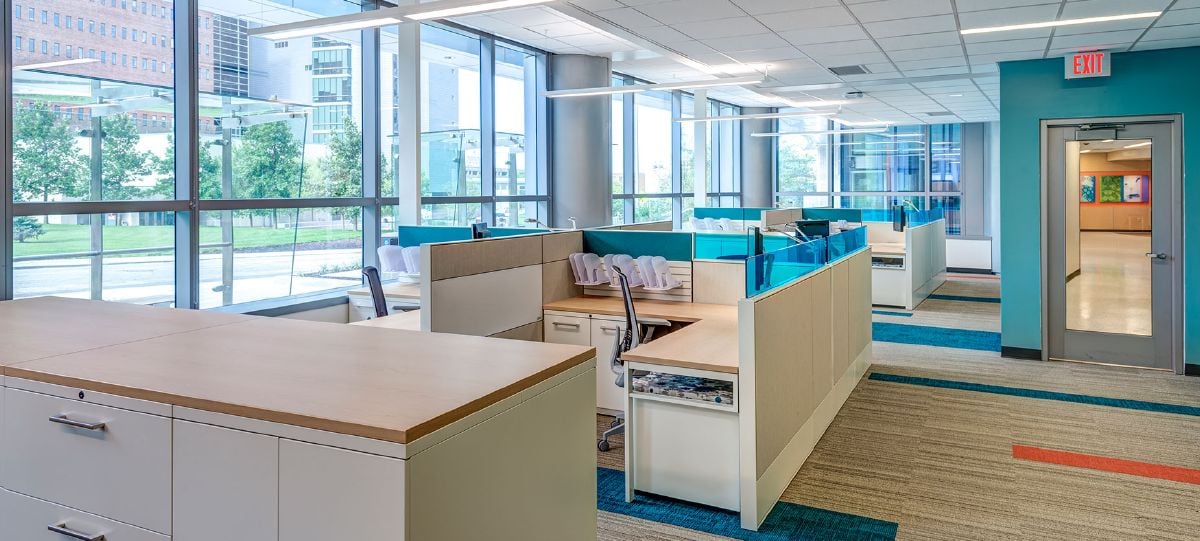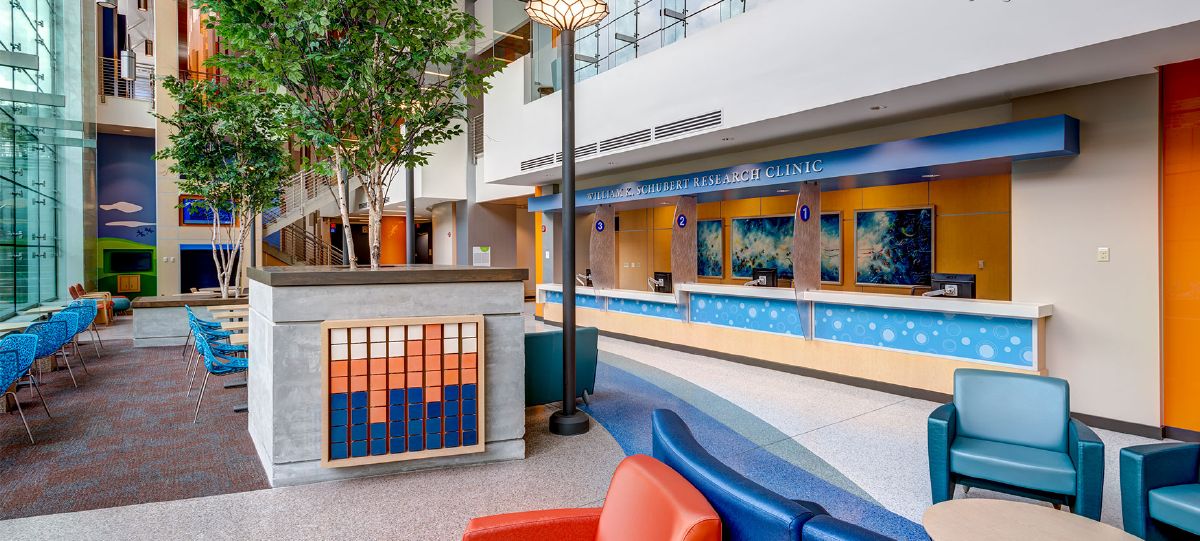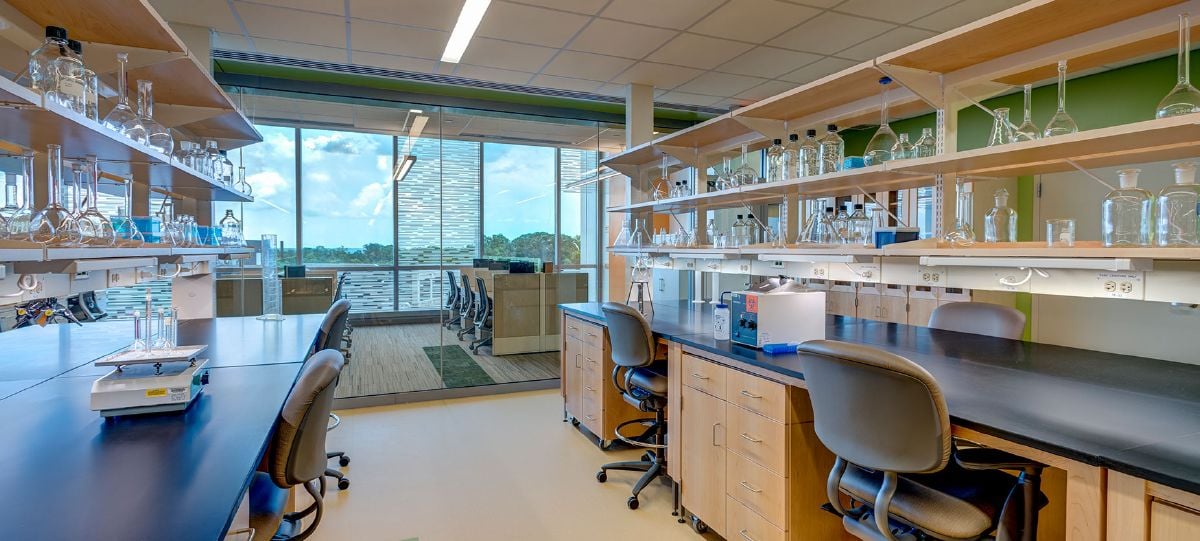 At the start of the project, the organization put a highly collaborative team in place, engaging partners across disciplines. While the tower addition became the solution for connecting staff to enhance collaboration, the process of planning the new space in itself demonstrated how this highly collaborative organization functions.
Internationally recognized for improving child health through research, education, and innovation, Cincinnati Children's Hospital Medical Center was ready to take pediatric research to the next level when it added a 15-story research tower. Located on the medical center's main campus in Avondale, Ohio, the building has since become a symbol for the hospital's ongoing commitment to the not-for-profit organization's cause, literally bridging research and care.
"One of the goals of the project was to more closely connect our scientists and clinicians, allowing for a more efficient means to translate innovations from the lab to the patient," said Kristine Justus, PhD, Vice President of Cincinnati Children's Research Foundation.
An open-plan design with glass walls allows for daylight access throughout the floorplate. More than 600 pieces of artwork, including research-themed pieces, are featured throughout the building to inspire discovery among the scientists who work there.
The upper floors house laboratories and offices, bridging the building with its companion research tower, the William Cooper Procter Pavilion. Of course, consideration was made for the high level of collaboration—both spontaneous and planned—that is part of Cincinnati Children's organizational culture.
The project's vision was shared from the top down—and designed from the bottom up. For a research organization, it's no surprise that research and knowledge led the space design. Solutions were based on how user groups would interact with the space, and included product demonstrations and mock-ups.
Spaces were carved out for specific collaboration interactions that occur among staff. Panel heights around workstations shifted from 82 inches high in existing buildings to 52 inches in the new facility, promoting visual transparency. New labs for clinical and translational research are organized in "neighborhoods," with collaborating teams located near each other. "The furniture adds so much to the atmosphere," said Jason Luthy, Space & Occupancy Planner, Cincinnati Children's. "It's a breath of fresh air that contributes to the solution we desired for our staff."
The primary functions of the new building are to accommodate wet lab, dry lab, and clinical research, with the first three floors dedicated to patients and families participating in clinical trials. An open atrium spans all three floors, outfitted with comfortable seating, plenty of daylight, and a garden with a waterfall to improve the experience for families who are waiting.
An easily manageable kit of parts provides the ability to adapt the space as the way people work evolves. "This project is a catalyst for what's to come," said Anna Hughes, Project Manager at RCF Group. "It positions Cincinnati's Children's for future growth in a world-class research facility, enabling it to continue leading the nation in pediatric research."