Haworth will be at stand A68-B69 A58-B59 in Hall 9.1 at Orgatec in Cologne from 25 to 29 October.

Haworth and partners, together with designer Patricia Urquiola, showcase the importance of crafting Space and creating Place within today's diverse work environments. Under the theme "Explore our space, discover your place," visitors will experience key drivers behind design that seeks to entice the mobile workforce back to the office. These drivers – community, atmosphere, choice, and inter-connectivity – stem from a distinctly human-centered approach and underscore the power of well-designed, holistic environments that can inspire individuals and transform culture.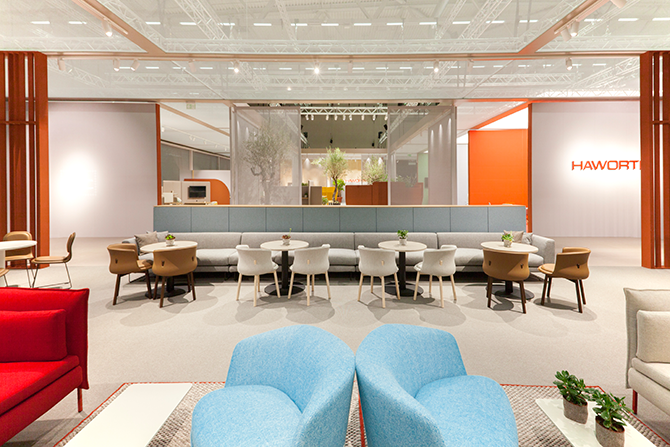 "A careful curation of furnishings, colours, materials and lighting, combined with acoustics and the integration of technology, can transform your surroundings from a beautiful and memorable space into a destination where people go because it makes them feel good or be more productive. A place for work," explains Henning Figge, Vice President of Haworth Europe, when discussing Haworth's Orgatec concept.
Along with core design elements from Haworth partners, including acoustic solutions from Ecophon, flooring from Ege, wall partitions by Nordwall and lighting by Trilux, the booth presents furniture solutions that can enhance environments and address unique challenges in the diverse landscape that is the contemporary office.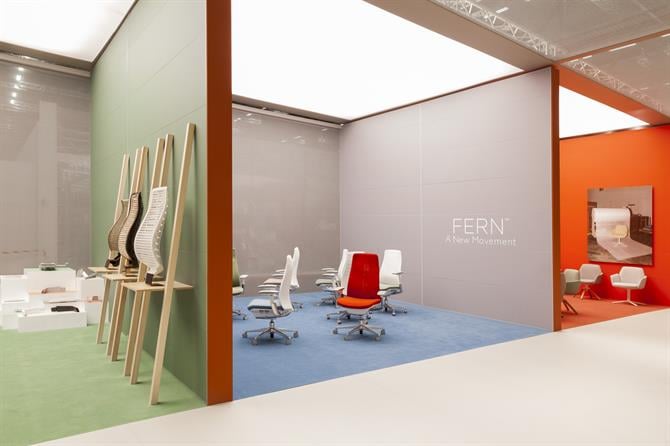 Key new Haworth products featured at Orgatec 2016 include:
Fern – This revolutionary new task chair is in tune with every movement and key to a more healthful sitting experience. Visitors will hear about the design story and explore artifacts from the research and development process.
Be_Hold – A new storage system that seeks to structure space and support different work styles – from highly collaborative to focused – while leveraging design elements that transform your workplace. Perforated metal, an expansive finishes palette, fabric-wrapped backs, wood tops, open shelving, lockers and sliding cabinets are only a few of the elements that help Be_Hold create functional spaces with an individual personality.
Immerse – Creating a landscape of varied surfaces to support the temporality of meetings, Immerse tables enable work by offering a micro atmosphere that can support groups or the individual; standing or sitting.
Poppy – Today's thinkers, creators and doers seek meaningful spaces to support their workspaces that are easy-going and purposeful. The Poppy chair was created for those spaces, embodying the welcoming aura of residential comfort and warmth we crave at work. Poppy is always the perfect host in seating: comfortable and cozy, flexible and accommodating, expressive and charming.
Drift – Drift screens meet the needs of an increasingly nomadic workforce, with workers who require a variety of focused and collaborative applications throughout their day. Featuring a clean profile and offered in a variety of expressive colours, Drift adds a distinctly homely feel to the workplace while increasing noise absorption and integrating seamlessly with all of Haworth's existing desking and storage product lines.
New European materials collection – In collaboration with Patricia Urquiola, we have relaunched our materials collection for Europe featuring new accent fabrics, paints, laminates and stains that work beautifully together, providing a warmer and more collaborative feel to the changing workspace.
In addition, the booth will showcase two new products by Cappellini: the iconic Drum Chair by Mac Stopa and the Telo Lounge by Sebastian Herkner.

Haworth presents solutions that can enhance the work environment with a range of new products by Haworth and Cappellini that address unique needs and functions in the ever-demanding, evolving workplace.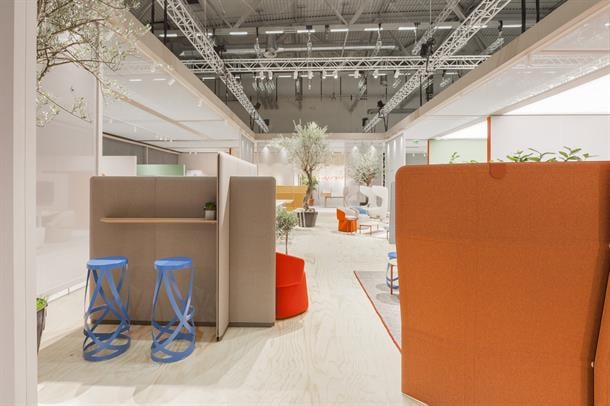 ###
Globally, Haworth improves workplaces with award-winning furniture, interior architecture and technology solutions to help customers achieve business goals and transform culture, as well as support collaboration and innovation.  Research and design drive a deep understanding of agile workplace needs and are at the center of the company's strategy.  
Haworth is committed to protecting and restoring the environment, creating economic value as well as supporting and strengthening its communities.  Founded in 1948, Haworth remains family-owned and privately-held, serving markets in more than 120 countries through a global network of 650 dealers and over 6,000 employees. Haworth's current sales reached US$1.82 billion.