HOLLAND, MI – February 14, 2018 – Haworth, Inc. today announced 2017 global sales of USD $2.04 billion, a 5.3% increase from 2016 and fueled by growth in every region of the world.

"Haworth is celebrating another year of good financial results in 2017 and we are very proud of our strong growth," said Franco Bianchi, Haworth President & CEO. "Our results demonstrate how well our strategy is working. The commercial interiors, lifestyle designs and performance technology businesses continue to evolve as the world of work and our customer needs change."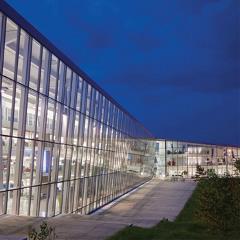 In 2018, Haworth is also celebrating a significant milestone: its 70th year of business. The company was founded in 1948 by G.W. Haworth in his Holland, Michigan, garage and has expanded to become a global leader providing interior furniture solutions for offices, home and travel. "Our success is a direct result of our employee's contributions and the network of our dealers and vendors," continued Bianchi. "We thank our clients for our success. Because of the larger Haworth family of brands and designs, we are very optimistic about the next 70 years." To mark this anniversary, Haworth has awarded a special bonus to all global employees of the Haworth branded companies. This is in addition to annual merit and earned incentives.
In 2017, Haworth unveiled new products and refreshed spaces around the world. At Neocon, this included launching over 20 new, award-winning products, as well as Haworth Collection partnerships with Pablo Designs and GAN rugs. During 2017, two Haworth chairs received the Red Dot distinction for high quality design: Fern and Harbor Work Lounge.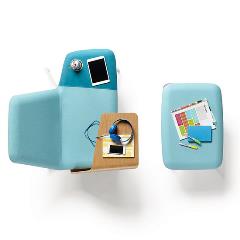 Haworth continued a partnership with Patricia Urquiola and the team at Studio Urquiola for showroom design. In the Chicago NeoCon showroom, the space showed how optimizing organizational culture through effective space design engages employees, increases performance and drives innovation. The showroom displayed Haworth's organic workspace approach by integrating brands to meet interior needs for clients with Cappellini, Cassina, Poltrona Frau and JANUS et Cie features. The Chicago Haworth Health Environments showroom demonstrated a holistic and human-centered design approach to foster well-being.
In London and Zurich, the company also opened showrooms showcasing a Haworth and Cappellini experience. Globally, San Francisco (U.S.A.), Washington DC (U.S.A.), Chennai (India), Delhi (India), Hyderabad (India) and Chengdu (China) opened and refreshed Haworth showroom spaces.
During 2017, Haworth was awarded WELL Certification – Pilot Program for its Los Angeles showroom by the International WELL Building Institute™ (IWBI™). This prestigious distinction is the premier building standard to focus on enhancing people's health and wellness through the built environment. The Los Angeles showroom joins Haworth's Shanghai showroom, the first commercial interior in Asia to receive such certification.
###
Globally, Haworth, Inc enriches spaces with award-winning furniture, interior architecture and technology solutions to help create beautiful rooms and achieve business goals by supporting collaboration and innovation. Research, knowledge and design are at the center of the company's strategy and foster a deep understanding of built environments, culture transformations and agile workplace needs. With a strong history of craft, innovation and 400 patents, Haworth provides customers with tailored, inspiring spaces that enhance business, stir spirits and improve lives around the world. The company is committed to protecting and restoring the environment; creating economic value; and supporting and strengthening communities. Founded in 1948, Haworth remains family-owned and privately-held serving markets in more than 120 countries through a global network of 650 dealers and 7,500 employees. Headquartered in Holland, Michigan, U.S.A, the company had net sales of USD $2 billion in 2017.