HOLLAND, MI – Haworth marked 70 years in business with events on May 10th and 11th, 2018 at their global headquarters: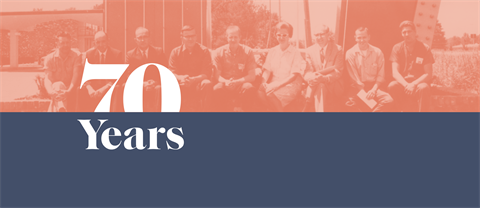 Dick Haworth, Matthew Haworth and Michigan Lt. Governor Brian Calley offered celebratory remarks and the evening concluded with fireworks.
Haworth.com/70th-anniversary highlights the global headquarters with detail on design evolution that keeps the space fresh 10 years after debut.
To showcase how 70 years of innovation continues to guide the company toward the future, activities included new product previews and NeoCon introductions; manufacturing tours; office tours of Haworth's working showroom; and a gallery that debuts 70 years of prototypes and concepts for the office of the future.
The company also presented clients with opportunities for continued inspiration and growth through sessions from experts on the challenges facing today's organizations, such as attraction and retention, design, innovation and the future of work.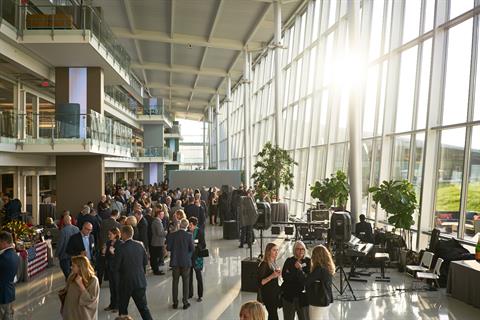 ###
Globally, Haworth, Inc enriches spaces with award-winning furniture, interior architecture and technology solutions to help create beautiful rooms and achieve business goals by supporting collaboration and innovation. Research, knowledge and design are at the center of the company's strategy and foster a deep understanding of built environments, culture transformations and agile workplace needs. With a strong history of craft, innovation and 400 patents, Haworth provides customers with tailored, inspiring spaces that enhance business, stir spirits and improve lives around the world. The company is committed to protecting and restoring the environment; creating economic value; and supporting and strengthening communities. Founded in 1948, Haworth remains family-owned and privately-held serving markets in more than 120 countries through a global network of 650 dealers and 7,500 employees. Headquartered in Holland, Michigan, U.S.A, the company had net sales of USD $2 billion in 2017.