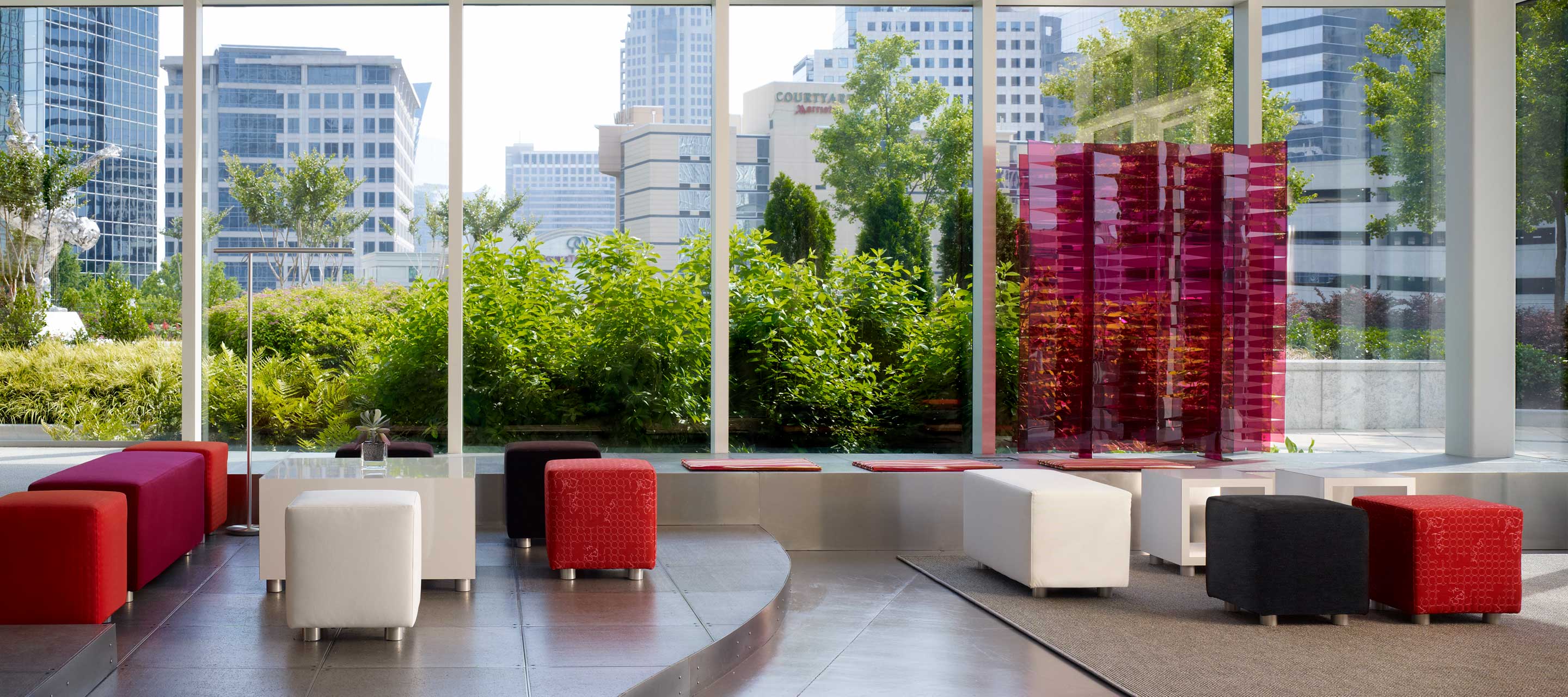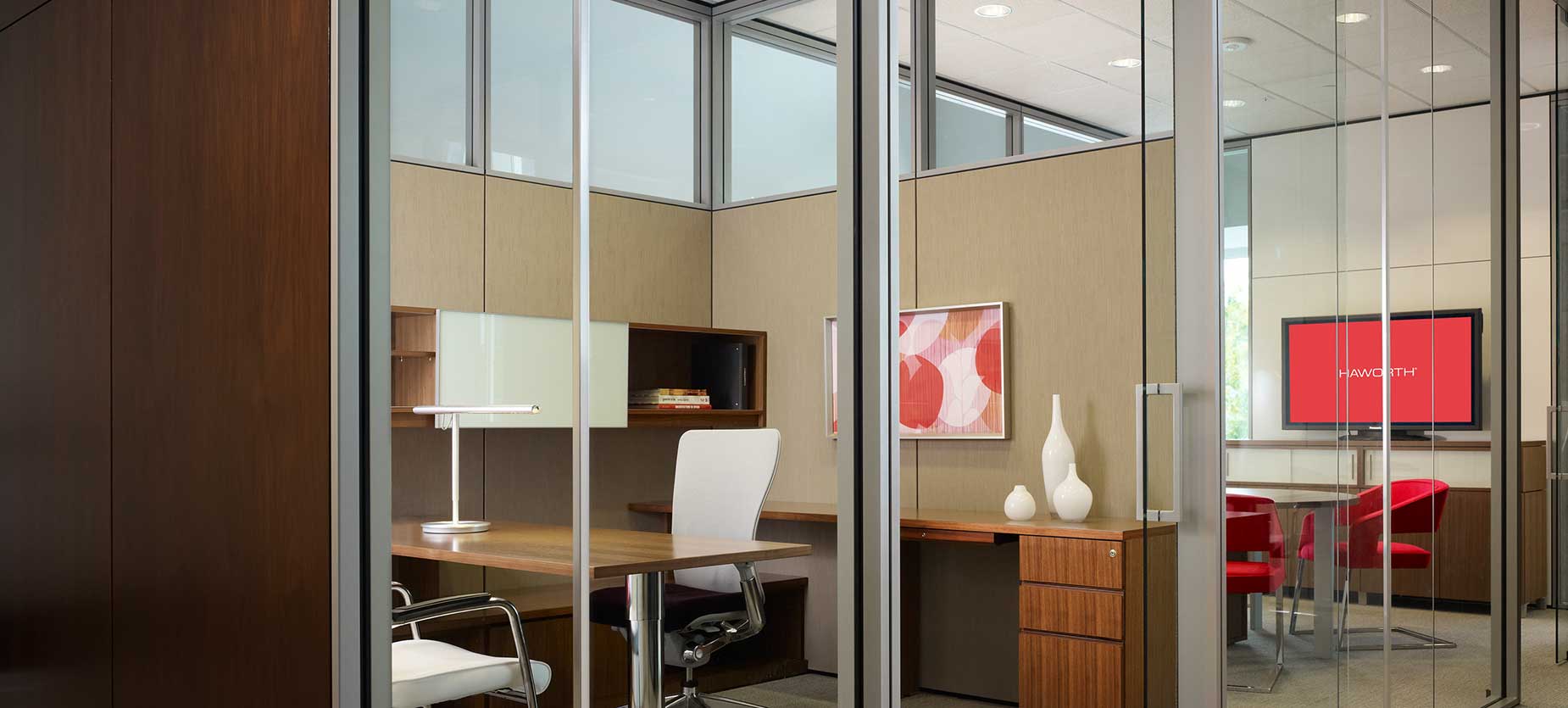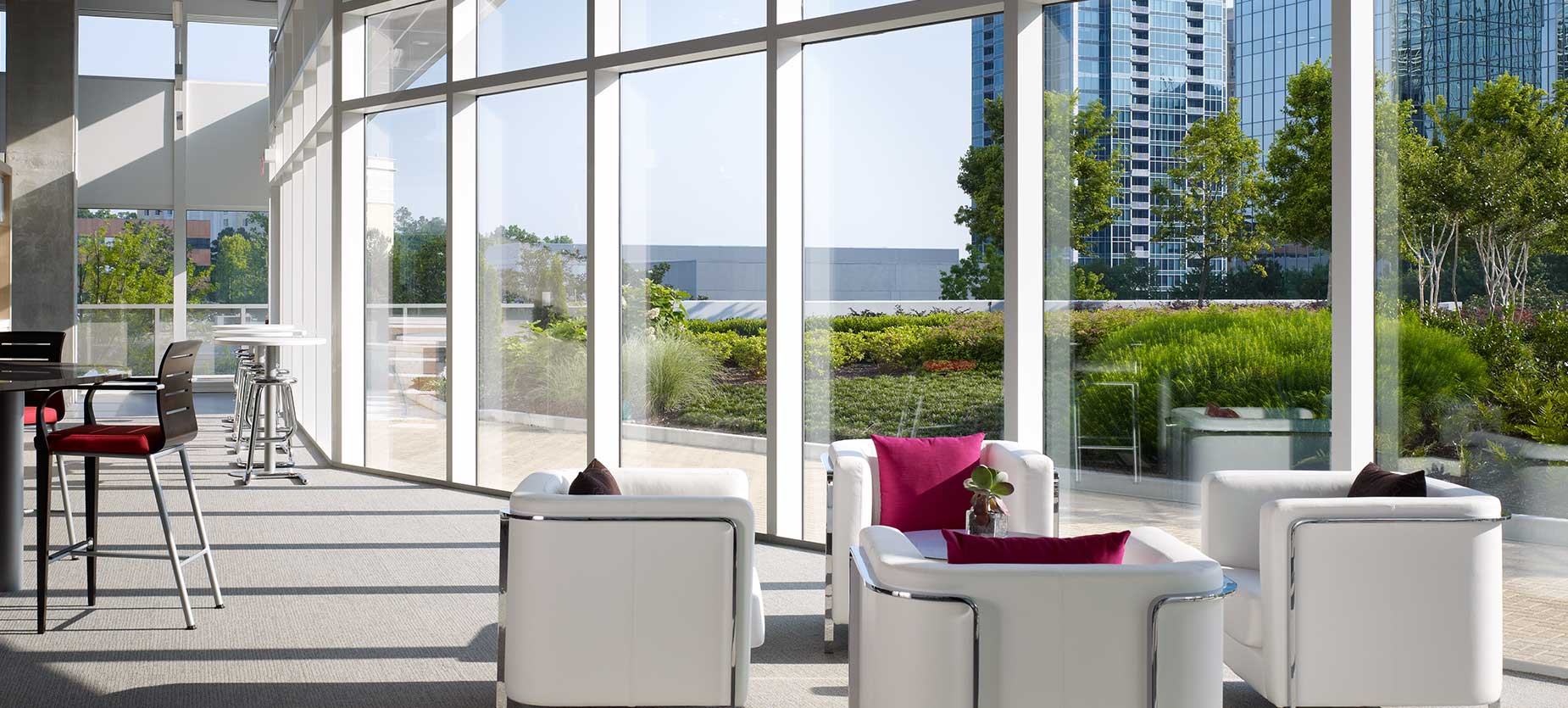 This traditional private office supports both focused, heads-down work as well as transactional interaction with guests. Additionally, it provides both open and enclosed storage, as well as surfaces to annotate, pin up, and personalize this c-suite positioned office with accessories.
This Social Space that provides comfortable seating in a variety of postures to encourage interaction and collaboration. Views to the Atlanta skyline and exterior gardens contribute to the ambience.
Location Details
3 West Midtown 383 17th Street, Suite 120 Atlanta, GA 30363
Visit Showroom
Find us using Google maps.
Get in Touch
Contact a local representative.