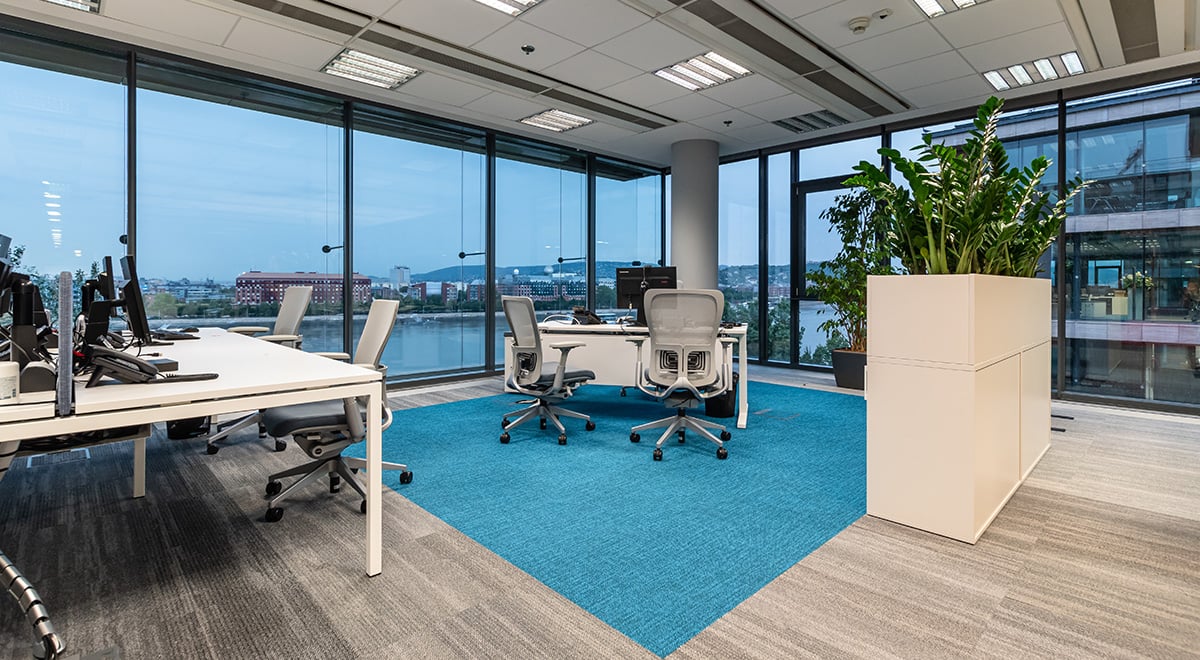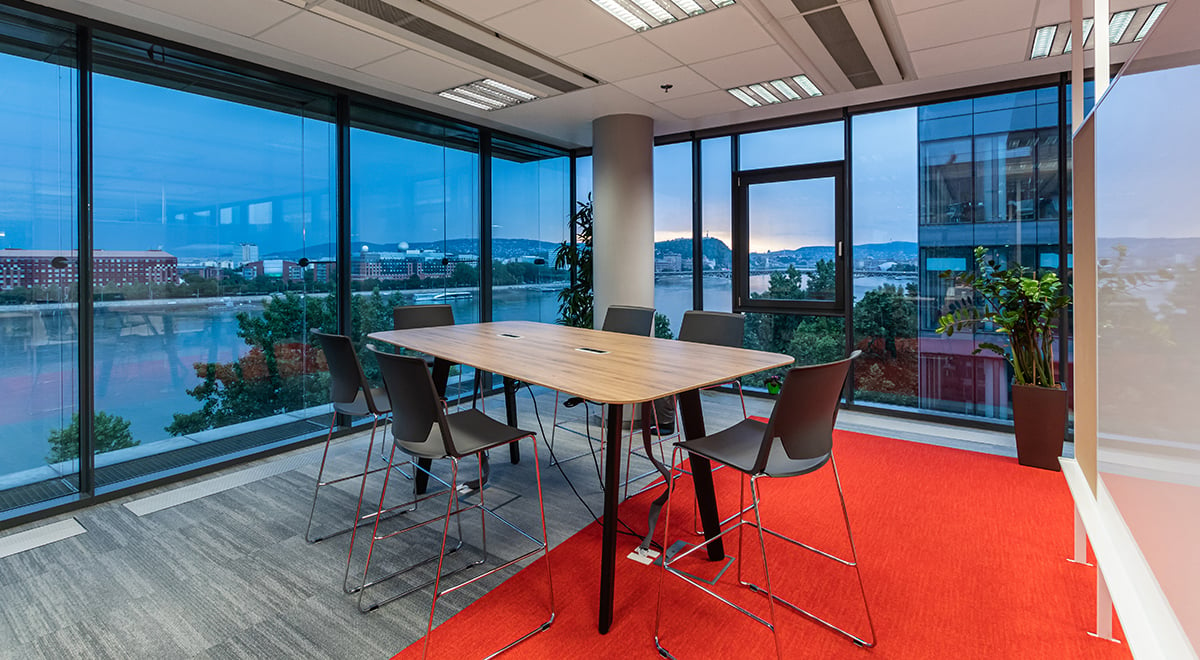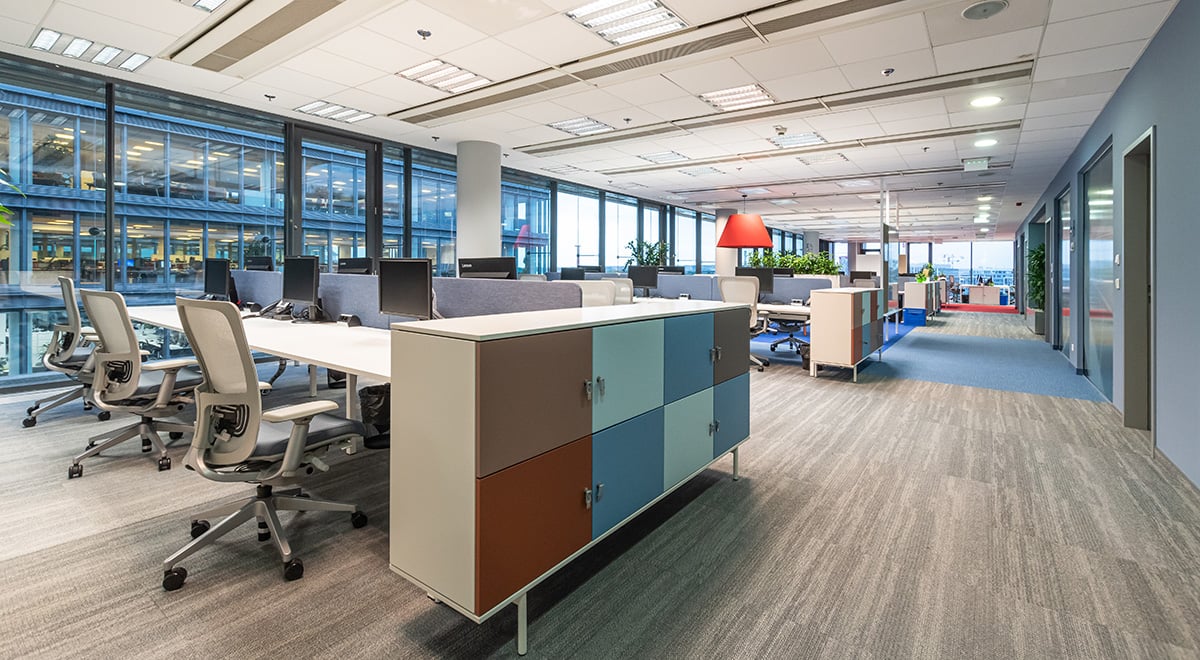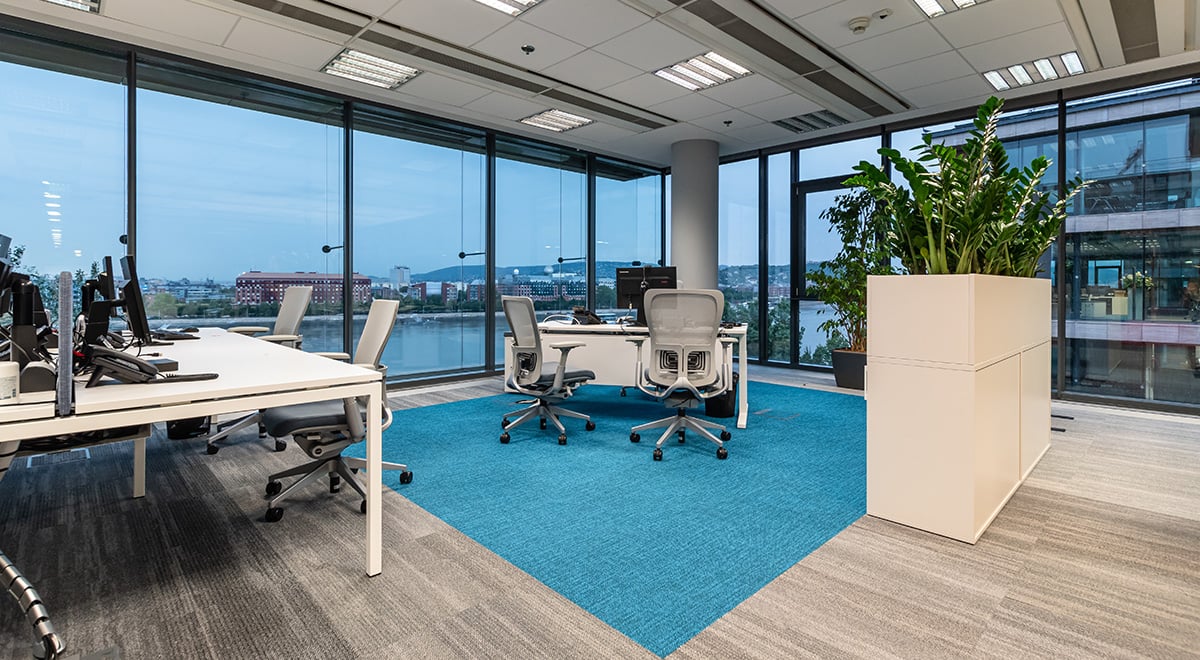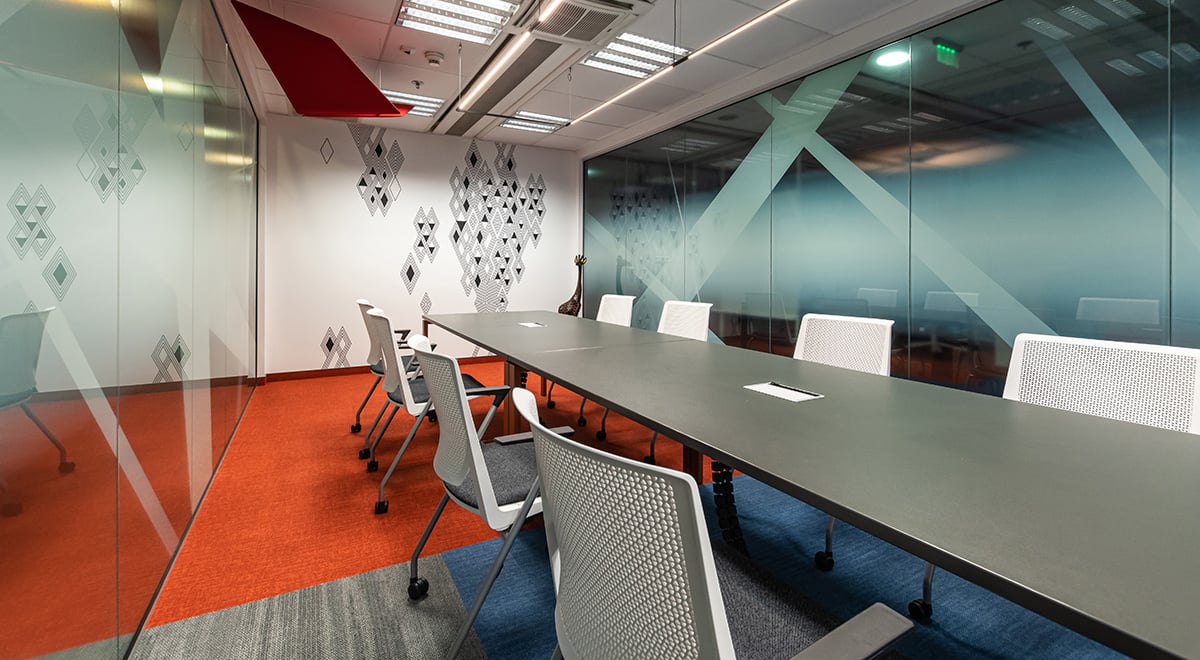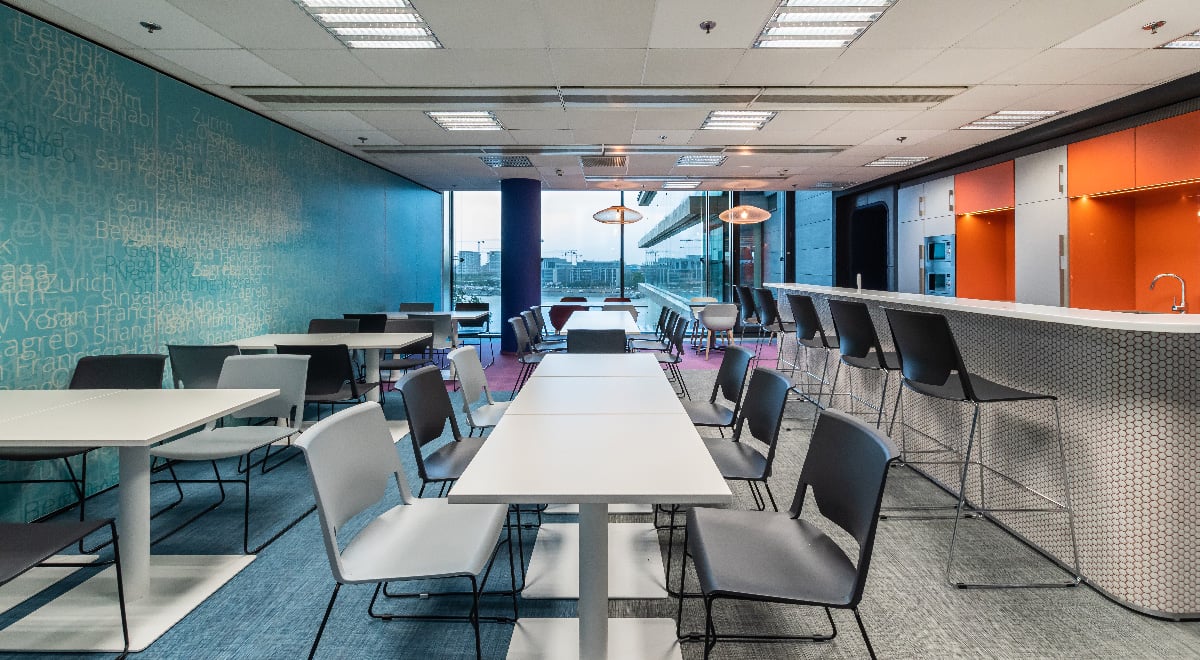 In January 2019, KLM wanted to introduce a shared office policy in its Budapest offices. The project applied to the 190 employees of the Finance Centre. In collaboration with the architectural firm MádiLáncos Studio, we started a complete restructuring of the workspaces, covering an area of 1,400 m2.
The objective was to achieve a collaborative yet functional work environment, with a strong corporate identity. The challenge was to implement the project while enabling employees to continue working on the premises.
Before the refurbishment, there were rows of desks and formal meeting rooms with little or no design in the carpeting and walls. Now, space has been turned into a lively and unified work environment offering a range of collaboration areas such as breakout spaces, lounge areas, offices and meeting rooms.
One key point in the design was to enhance the corporate identity, which we transcribed using abstract elements on the aviation theme.
The base of our colour scheme was the different colours and shades that appear in the sky. We chose materials that evoke the atmosphere of airports and that are typical for aeroplanes, e.g. stainless steel.
We chose neutral colours for the surroundings of the workstations and designed very vivid and intense colours in the collaboration zones.
Acoustics was an important part of the focus as well as creating colourful, cheerful collaboration areas.